"Bella Ciao"- or "goodbye beautiful"- is an Italian folk song that was used as an anthem for the anti-facist resistance and used worldwide as a hymn of freedom.
Red is a bold colour often associated with resistance it's the colour of blood which is why it has symbolic connotation, as well as passion. basically it is an act of resistance against the system. thereby our body is the system which signifies resistance to COVID 19.
And now as the world quarantines throughout a global coronavirus pandemic,"Bella Ciao" has become a song of solidarity.

STAY HEALTHY STAY SAFE
I hereby present you Bella Ciao charm use it as keychain, badge, or as a decorative piece of art to your Bag packs, car or home. This is a beginner friendly pattern quick and easy to create.
let's get hooking…… 😊

PATTERN NOTES
will be crocheting a flat red circle as a background to the face, then crochet the face and add the facial features using sewing thread.

STITCHES USED
chains (ch)
single crochet (sc)
half double crochet (hdc)
Double crochet (dc)
slip stitch (slst)
Decrease
MATERIALS REQUIRED
Yarn 4ply red, beige,
crochet thread (20) white, black
Sewing thread black
sewing needles, scissors
crochet hook 2.00mm

PATTERN
WORKING ON THE BACKGROUND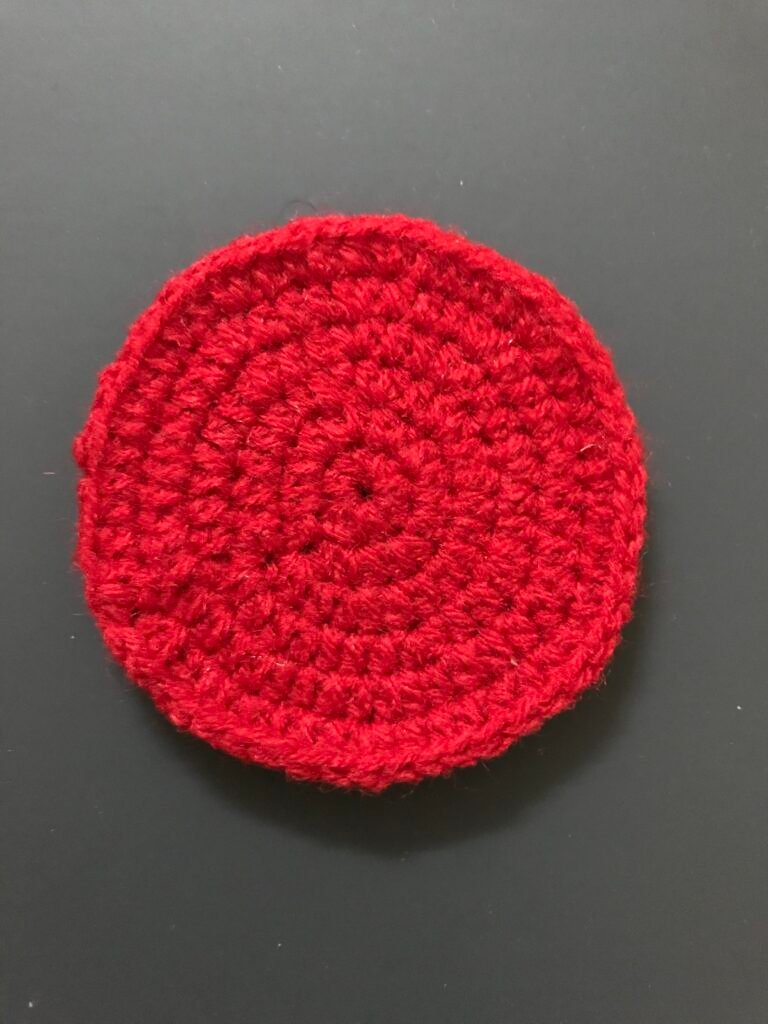 ROW 1 make 3 ch, 6 sc in the last chain join with first.
ROW 2 ch2 and 2 hdc in each join.
ROW 3 ch2 and 1hdc in next 2 hdc in next repeat around join.
ROW 4 ch2 1hdc in next 2, 2hdc in next stitches,repeat around join.
ROW 5 ch2 and 1hdc in next 3, 2 hdc in each Repeat around join.
Fasten off weave the ends.
WORKING ON THE FACE USE BEIGHE YARN
ROW 1 make 5 ch, skip 1, 1sc in each.
ROW 2 ch2 , 1hdc in same, 1hdc in each 2hdc in last.
ROW 3 Ch2 1hdc in each.
ROW 4 ch2, 2hdc in next, 1hdc till last, 2hdc in next.
ROW 5 Ch2, 1hdc in each.
ROW 6 Ch2, 1hdc decrease, 1hdc till last, 1hdc decrease.
ROW 7 ch2 and 1hdc in each.
ROW 8 ch2, 1hdc decrease, 1hdc till last, 1hdc decrease.
fasten off weave the ends this completes the face.
WORKING ON THE HAIR/ HEAD
ROW 1 join yarn make 1 sc till you reach the top of the head 1hdc till you reach the opposite narrow end now work 1 sc in in each around,
Use black sewing thread to shape the head and neaten the sides.
WORKING ON THE EYES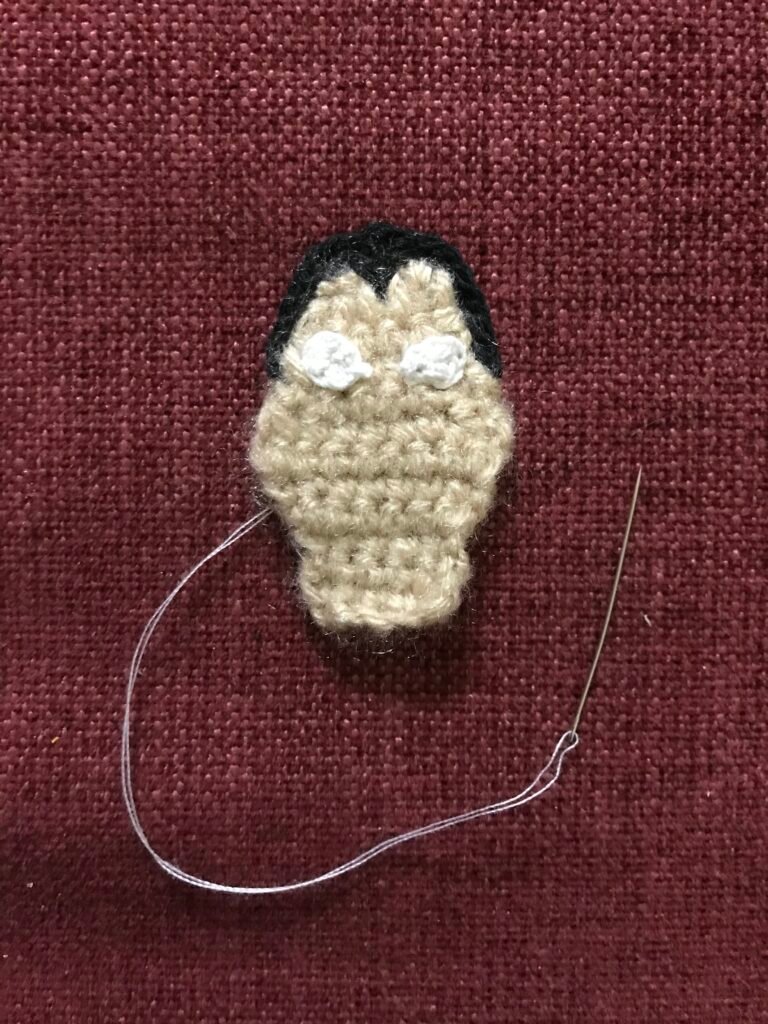 use white crochet thread, ch2 and 4sc in last ch, make 1 slst around fasten off cut long end and sew it on the face. Repeat the above for other eye. Create the black dot on eye using black sewing thread.
WORKING ON THE EYEBROWS, NOSE, MUSH, LIPS
refer the pictures given below 😊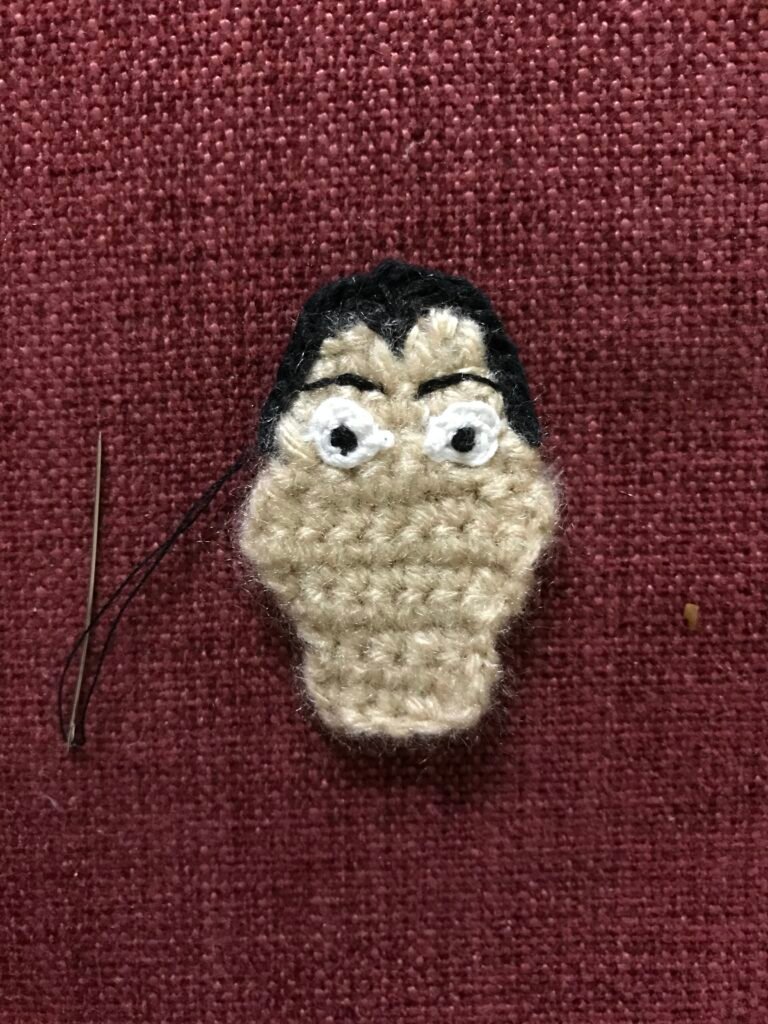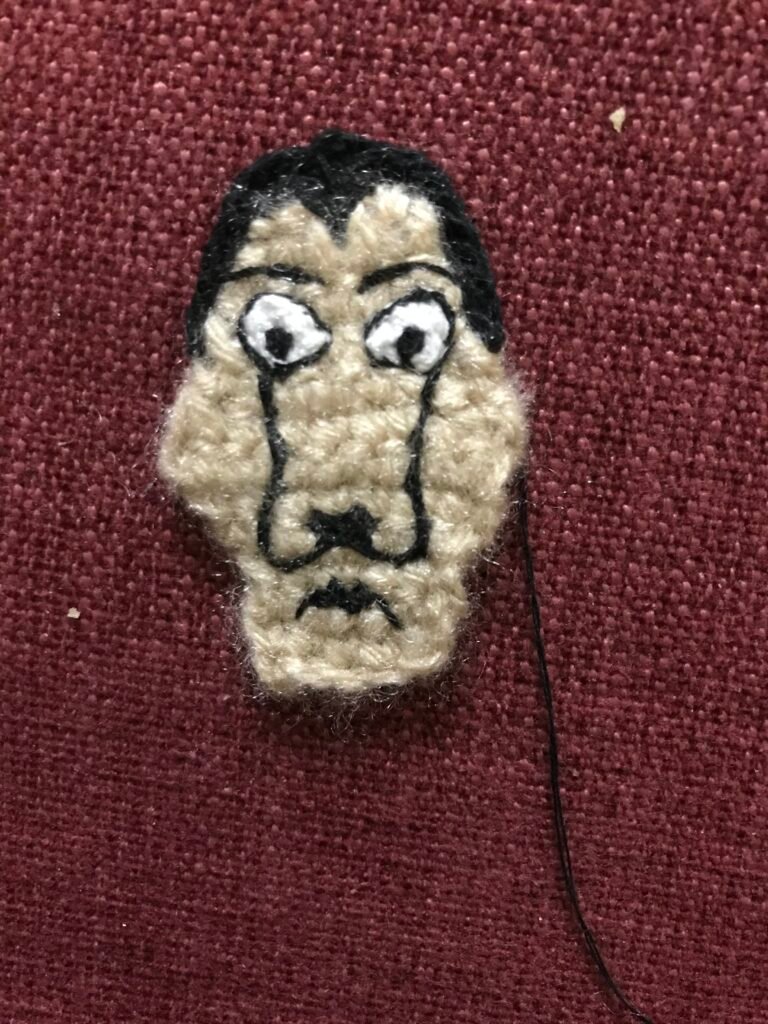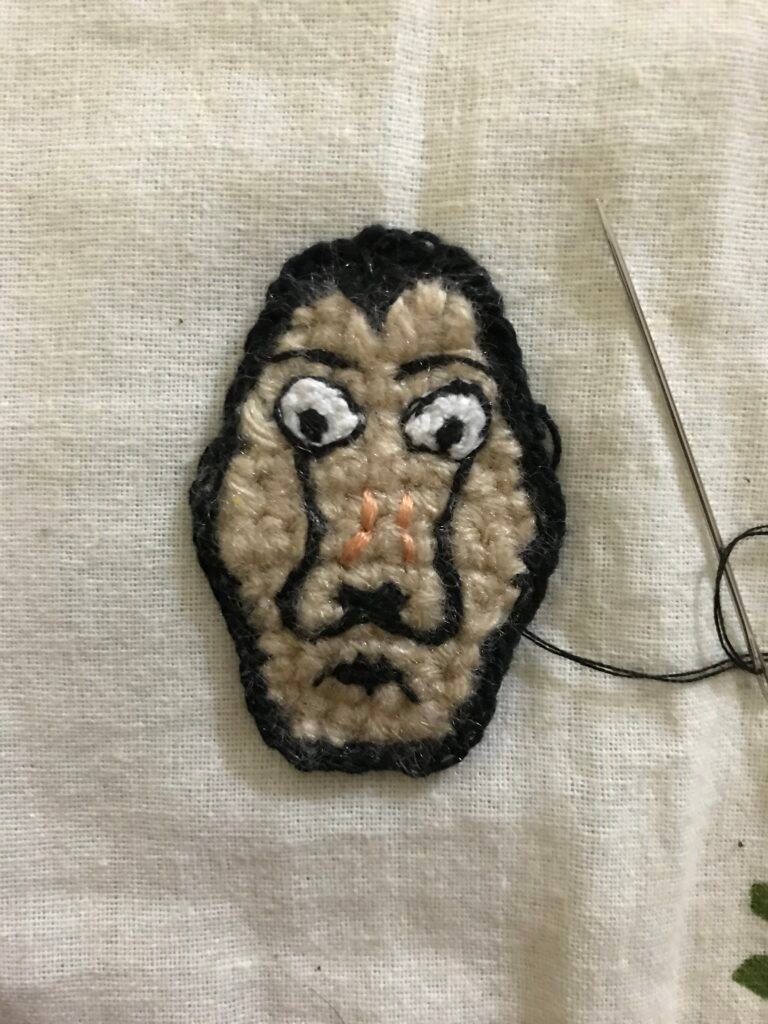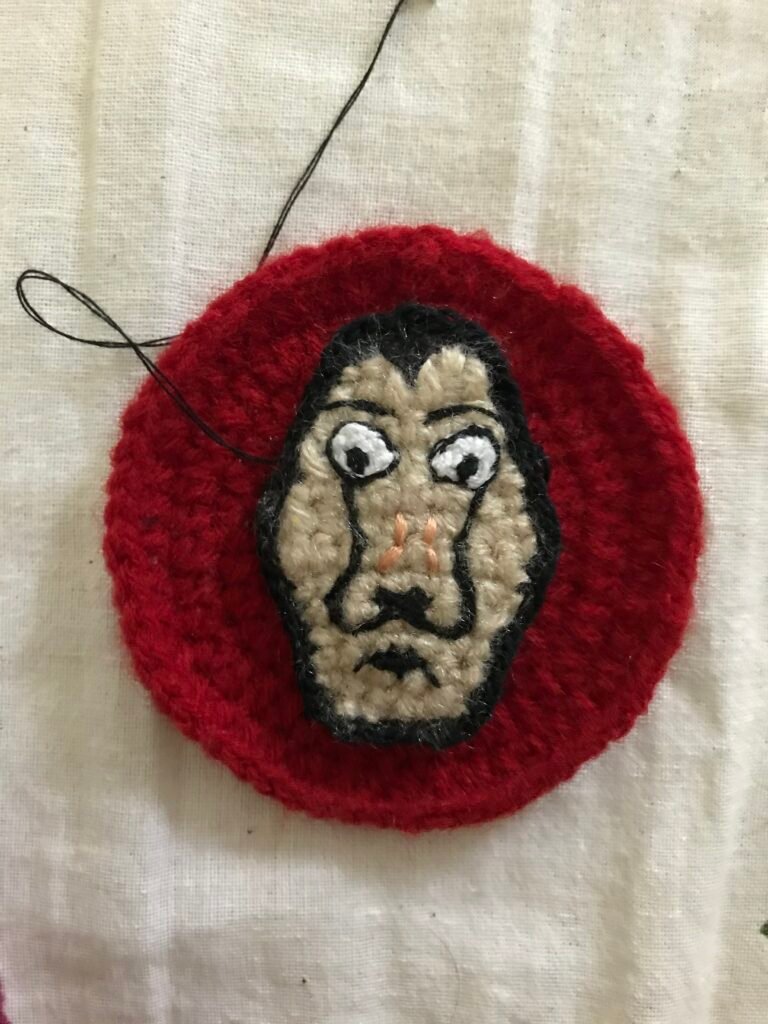 WORKING ON THE TASSEL
join yarn on the desired place make 50 chains fasten off, make 2 more long strands of 50 chains Each in same place and braid it make a knot at the end Open the remaining chains to create tassel.
Steam iron iron your work to flatten and relax the stitches.and your very own Bella Ciao charm is ready.
I hope your had an awesome time creating this adorable charm if you like my work please do subscribe and share to get more free patterns every week.
share your work/ collaboration mail us at alina@crochetkrafts.com

COPYRIGHT
please do not copy or claim my patterns as your own you make them and share it on social media as long as you directly link back to my blog post have a great week ahead.

🤗🤗🤗🤗🤗🤗