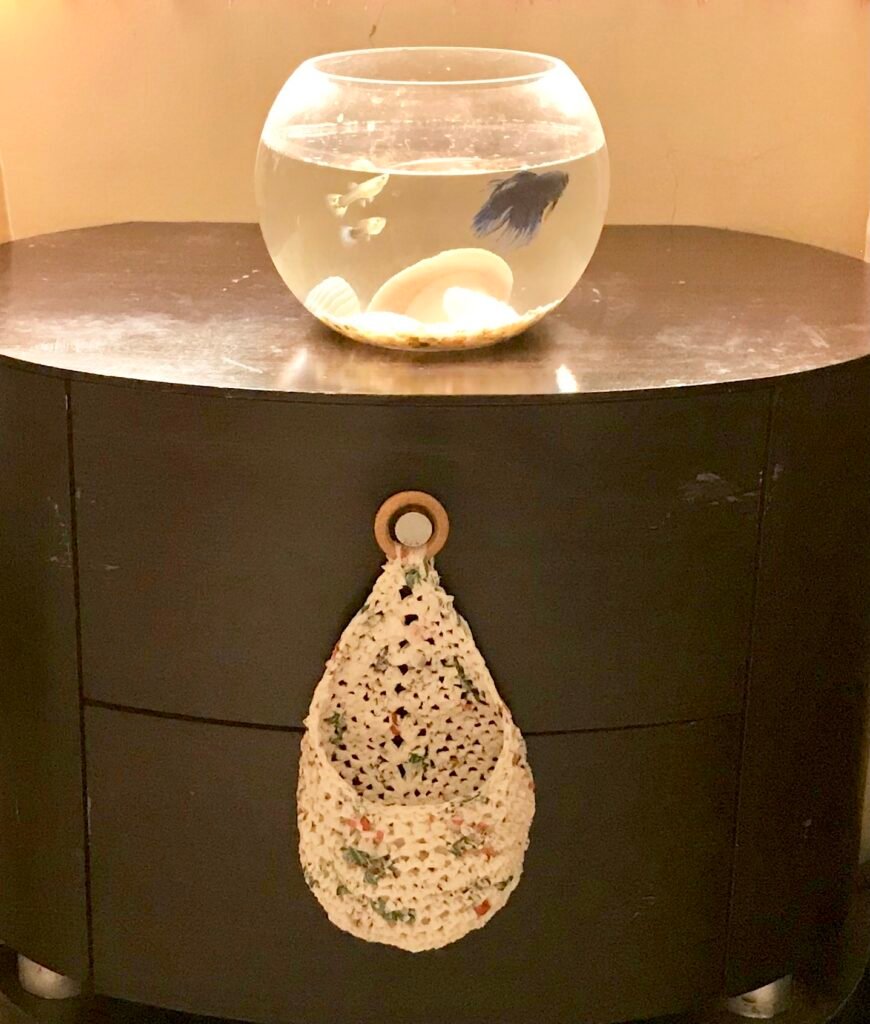 Crocheting with PLASTIC YARN also know as PLARN are a fun way to repurpose plastic bags and create reusable alternative that is durable and even recyclable! This sweet crochet pouch is a great project for beginners and experienced crocheters alike.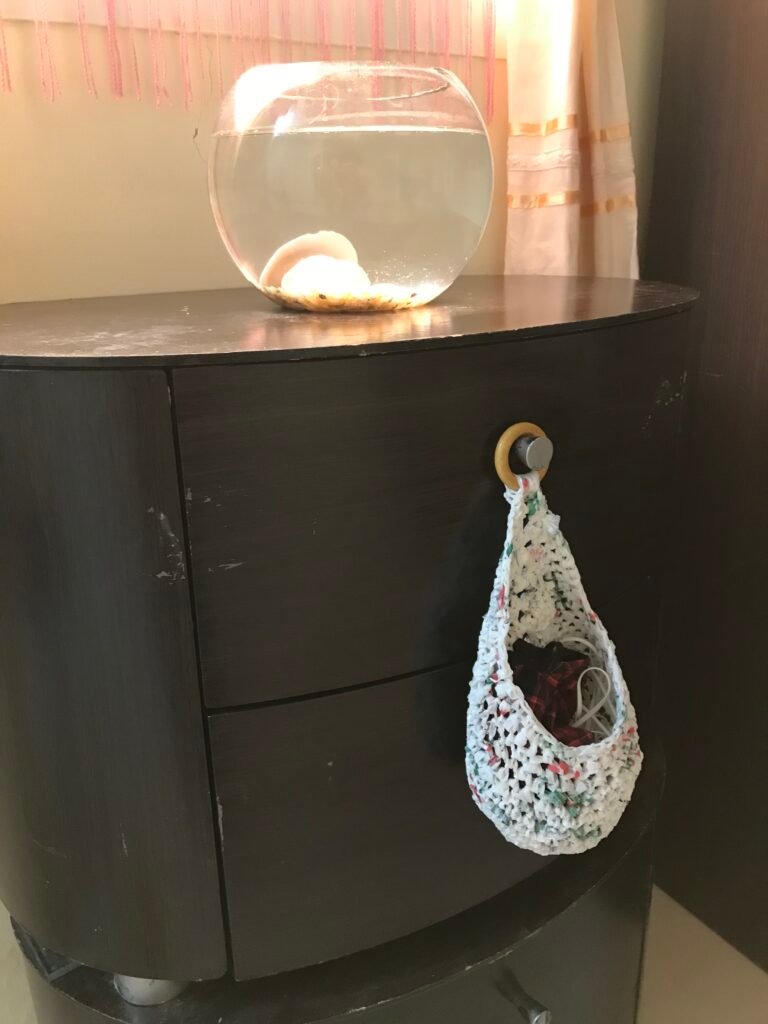 This pouch is very handy to keep your keys, wallets, masks, coins, headphones in place now your table tops are clutter free and organised. If you are looking for something quick and useful projects you must get your hands on this project. Grab your plastic bags and hooks and lets create together.
Let's get ecofriendly crocheting
MAKING PLASTIC YARN (PLARN)
making plarn (or plastic yarn) from old plastic/ polythene shopping bags is an easy process that can be done in a multitude of ways. In this tutorial you will learn how to prepare the plastic bag, cut in strips and make plarn.
Well it's very important to choose good quality plastic bags, like texture quality and durability.
What you'll need
Scissors
Plastic bags
Instructions
Preparing the bag
Flatten the bag so that the side gussets are folded out and the sides Are straight, forming a rectangle. Trim the handles and the bottom seam as shown in the pictures below. Now open the folds and you will end up with bigger bag place it flat.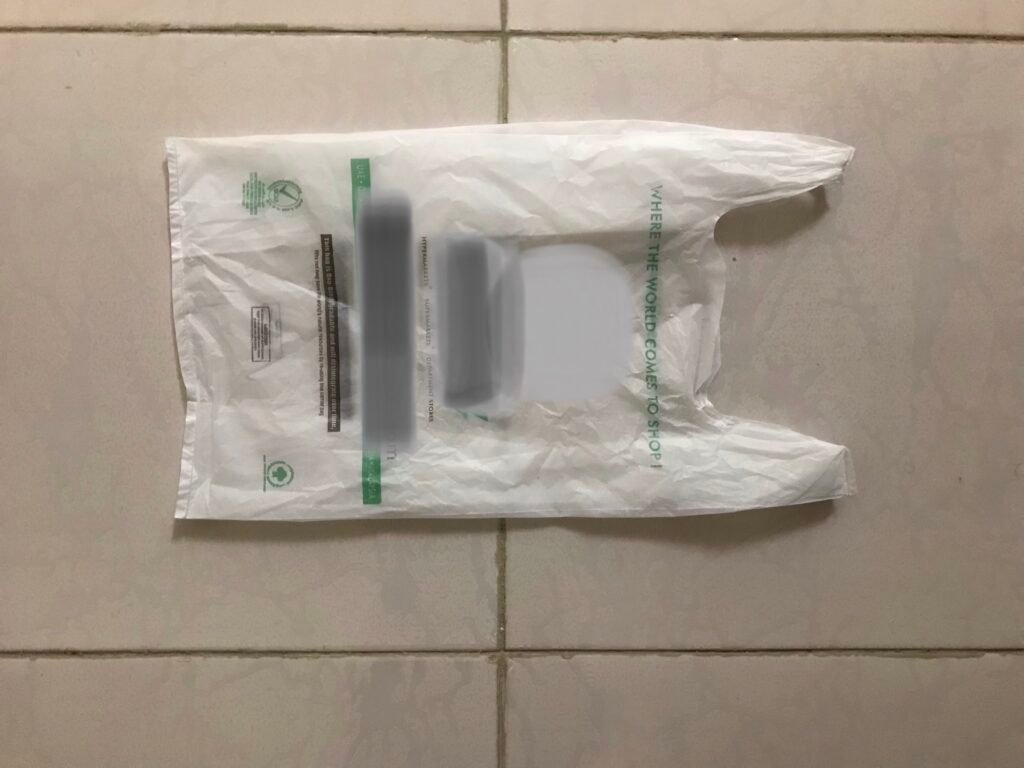 Cutting the strips
Leaving the bag in two layers, turn it so the closed ends are the top and bottom and open ends to each side. Cut 1 inch wide strip, working from bottom fold to 1 inch short of the top fold, when cutting is done you'll have something that looks like a skirt with one closed edge.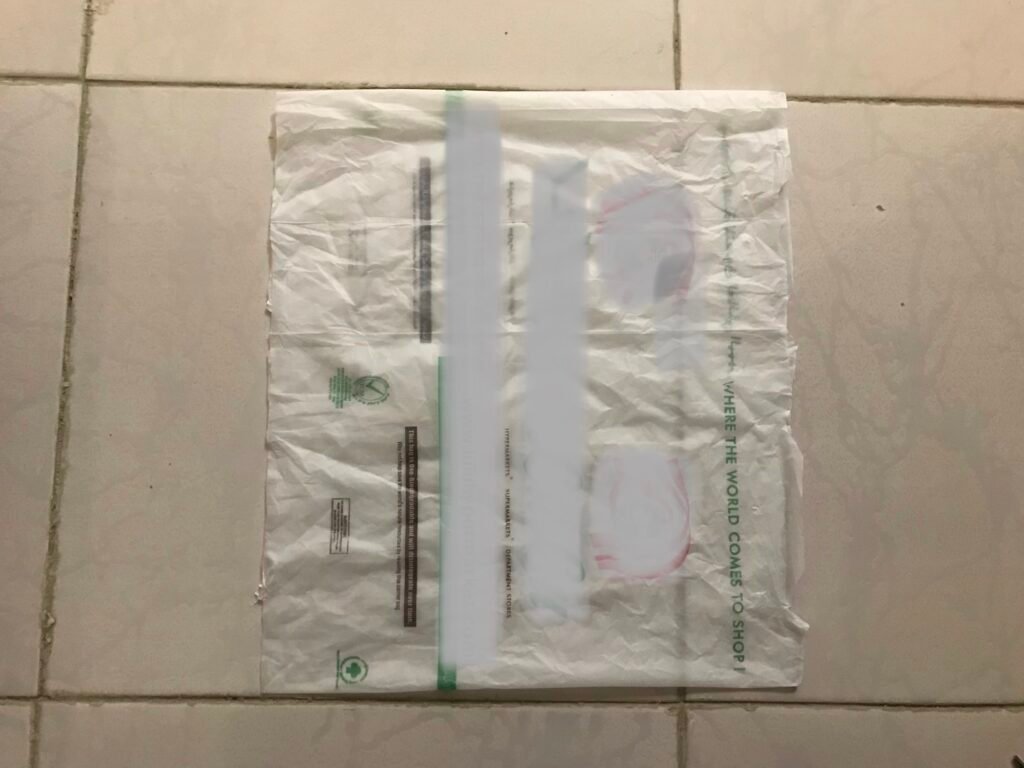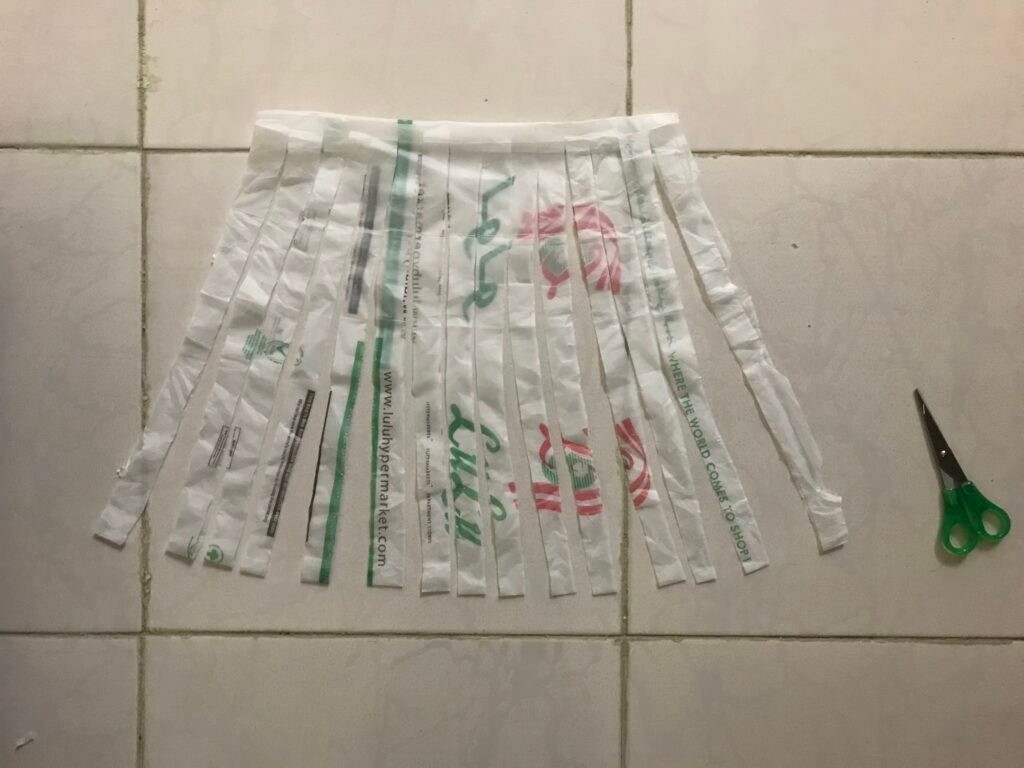 Slit the strips
Open the bag to single layer with the uncut section in front of you'll be cutting from one end of the slit to the another diagonally.
Leave the first slit and from the second cut daigonally to the second from here onwards cut each strip diagonally. You will have a long continuous plarn roll it to make a plarn ball.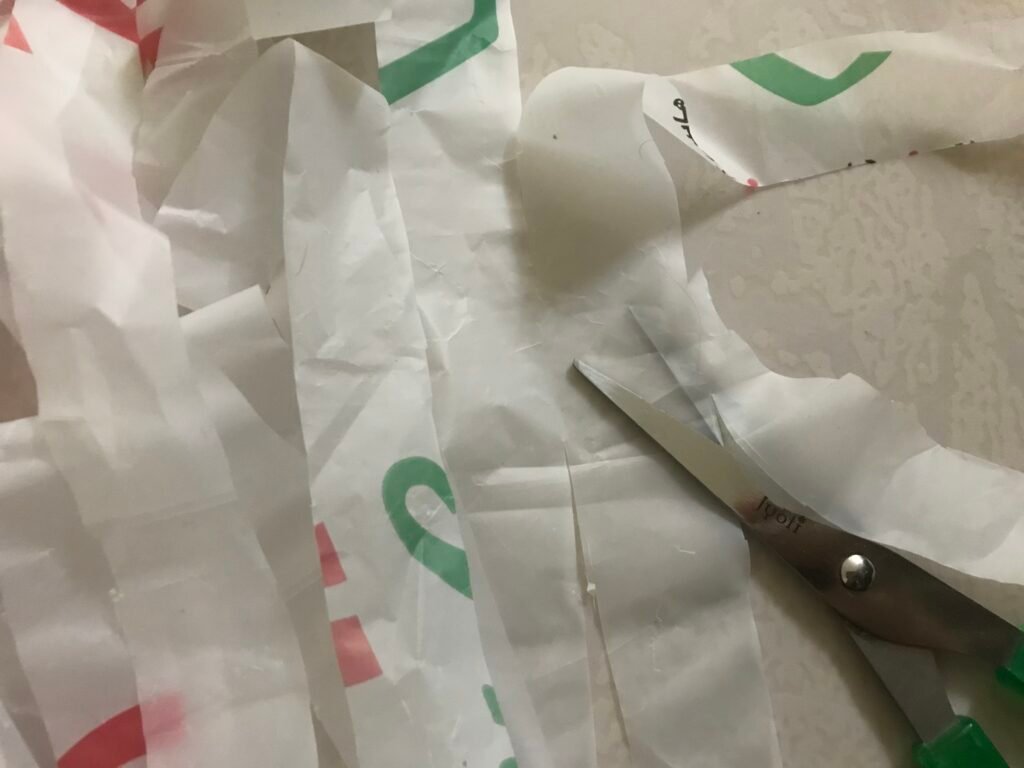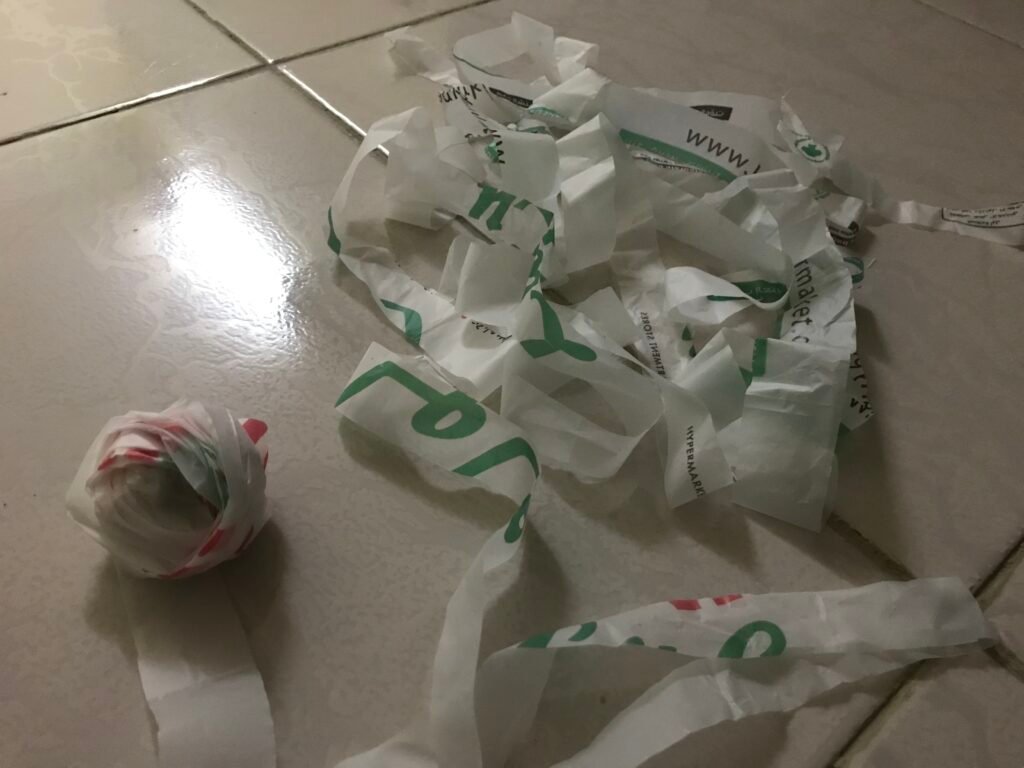 Stitches used.
chain Ch
Single crochet Sc
Double crochet Dc
slip stitch Slst
Materials required
Plarn 3 balls
crochet hook 5.00mm
Wooden ring 1
Pattern
Row 1 make 3 ch, 9 sc in the last join with slst.
Row 2 ch2, 2 sc in each around join with slst.
Row 3 ch2, 2sc, 1sc repeat around join.
Row 4. Ch2, 2sc, 1sc in next 2 stitches, 2sc and repeat around join.
Row 5 ch2, 2sc, 1sc in next 3 stitches, 2sc repeat around join.
Row 6 ch2, 1dc, 2ch, 2dc in same stitch, 1sc in each around join.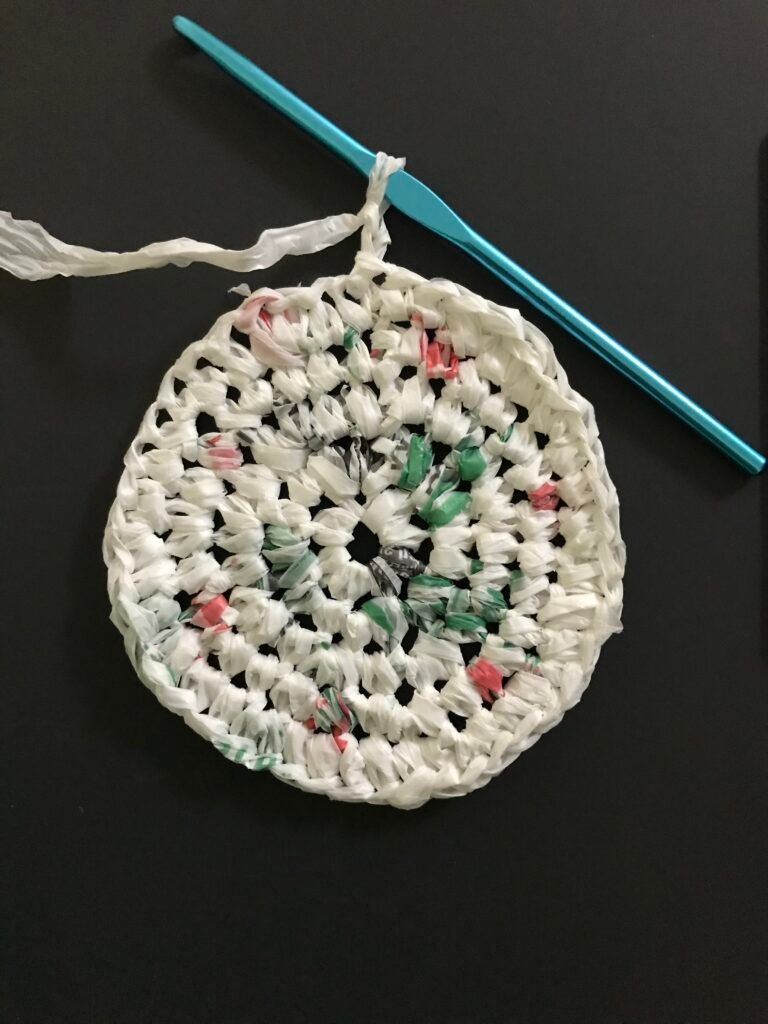 Row 7 till desired length in ch2 space of previous row 2dc, 2ch, 2dc in same and 1sc around.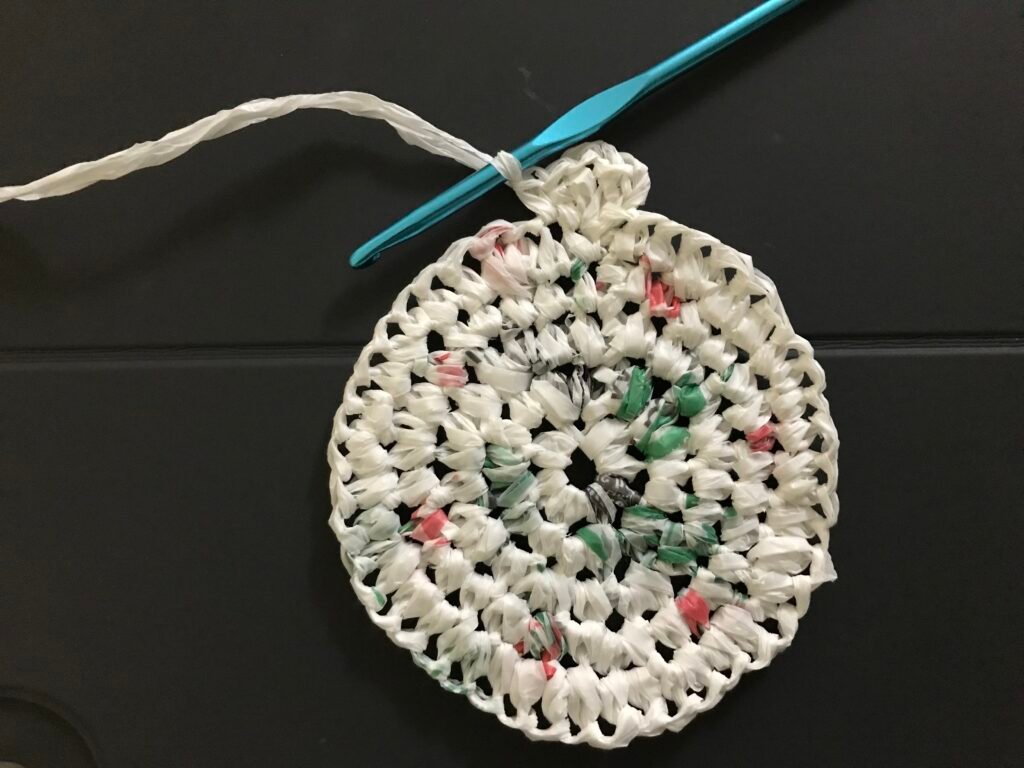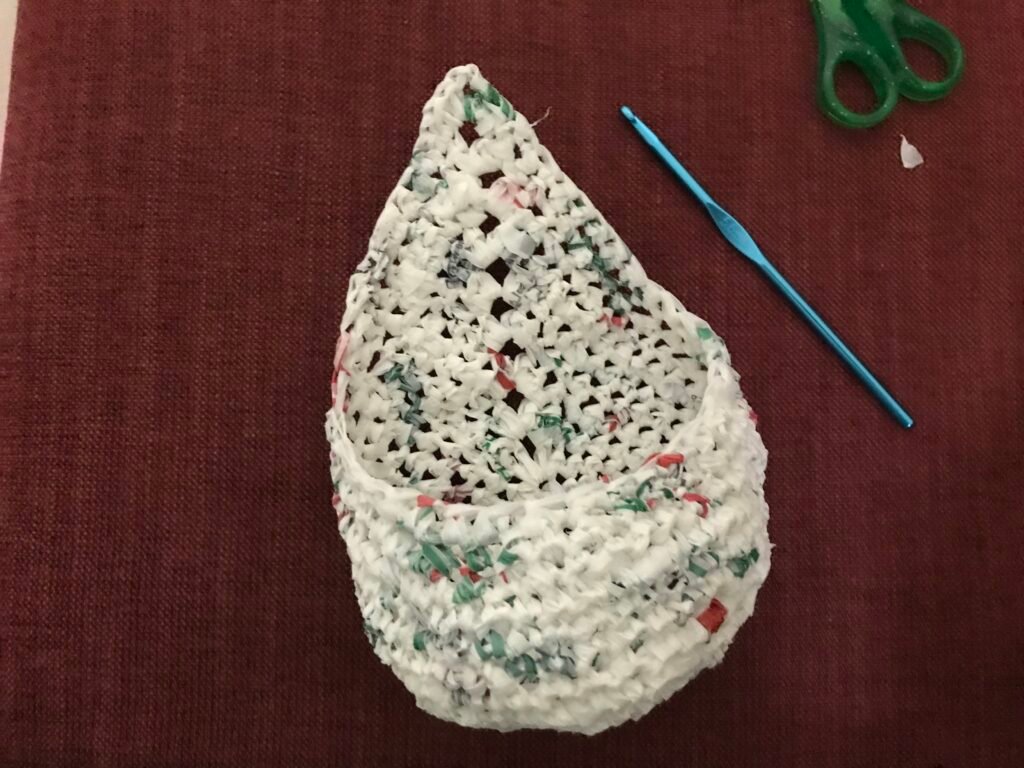 Next row work the corner on the ch2 space and *1sc in next 4, 2sc tog * repeat from *to* around join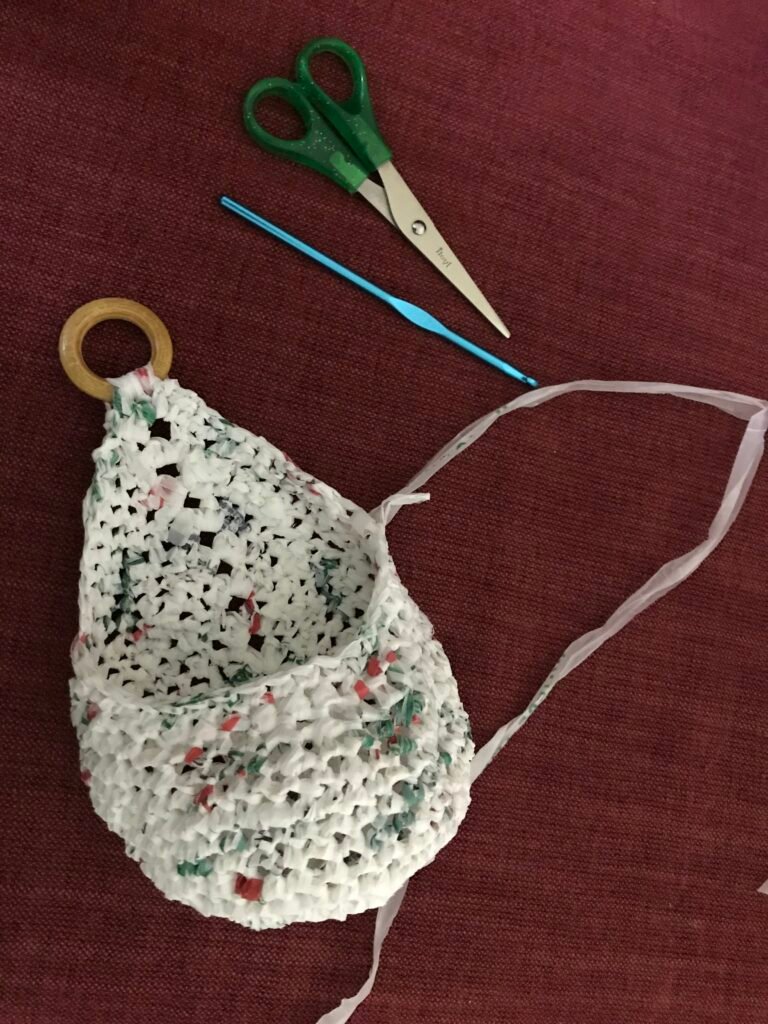 repeat the above once more and join the wooden as you work fasten off weave the ends and your upcycle crochet pouch is ready to hold your daily essentials.
if you love this pattern please share and subscribe to get free crochet inspiration every week.
Copyright
Please do not copy or claim my patterns as your own you may make them and share on social media as long as you directly link back to my blog post.tag #crochetkrafts to be featured.
For collaboration please visit our contact page.
Share your work here at alina@crochetkrafts.com to be featured.
Have a great week ahead.
Happy crocheting