Crocheting is a very easy art to learn and a relaxing hobby too. After knowing the basics of crochet you can head towards some whimsical and magical creations of regular and occasional use to add a bunch of delight to your wardrobe. Apart from the traditional crocheting stuff like scarves, shrugs, gloves etc there is still a lot from your wardrobe to create out of it. Want to know what is that ? They are the cute crodery handbag that you can carry while going out of the house to hold your accessories, coins and make up in.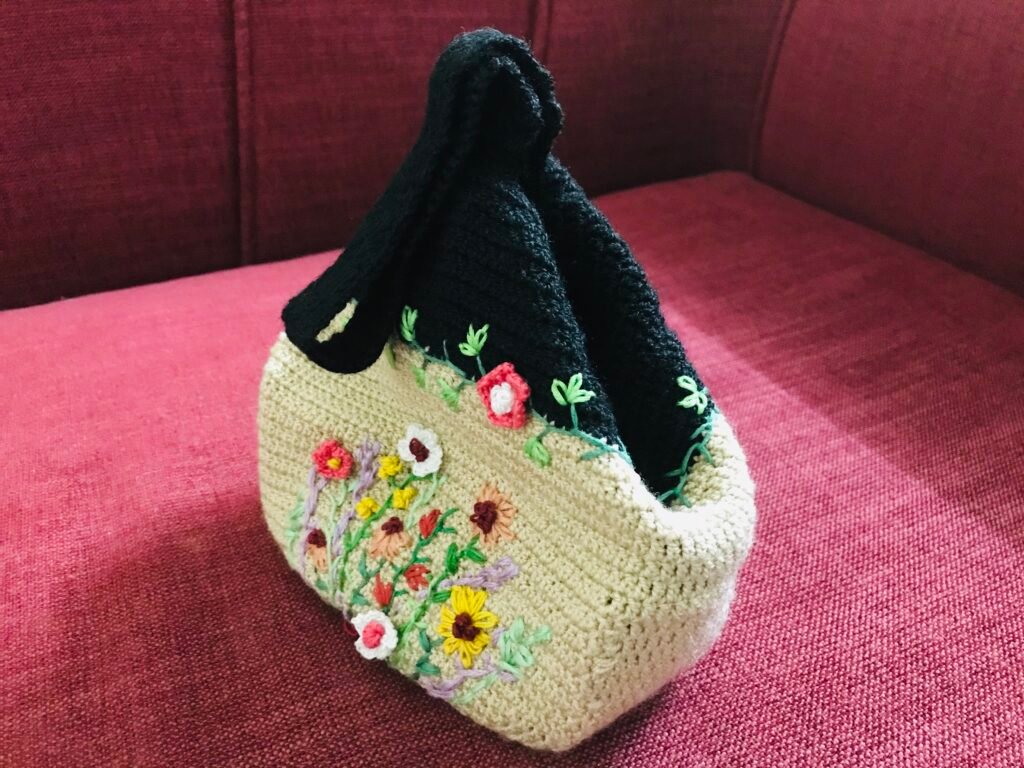 PROJECT – Crodery Handbag, a 4 day workshop.
DESCRIPTION
This workshop is suitable for those who know the basics of crochet. Or for a newbie/ experienced crocheter whose just exploring new projects to get started. My crochet alongs (CAL) are always a great adventure to take part in! On this page you'll find latest CAL which you can join beforehand.
Crodery handbag is stylish, unique and fairly simple design to crochet. The uniqueness of this bag is delicate 3d embroidery on the bag which makes it stand out among the crowd. It serves the purpose of any handbag you find in the market but this would be your very own crodery handbag.
Walk with pride! Holding your own handmade Crodery Handbag which will surely make others eyes turn, or gift it to someone special to make them feel loved.
SESSIONS – 4
PARTICIPANTS – up to 4
DURATION – 2 hours per day
VENUE – zoom meeting
FEE – $40
The complete online workshop will be a interactive sessions consists of 4 sessions with the final creation of your own Crodery hangbag.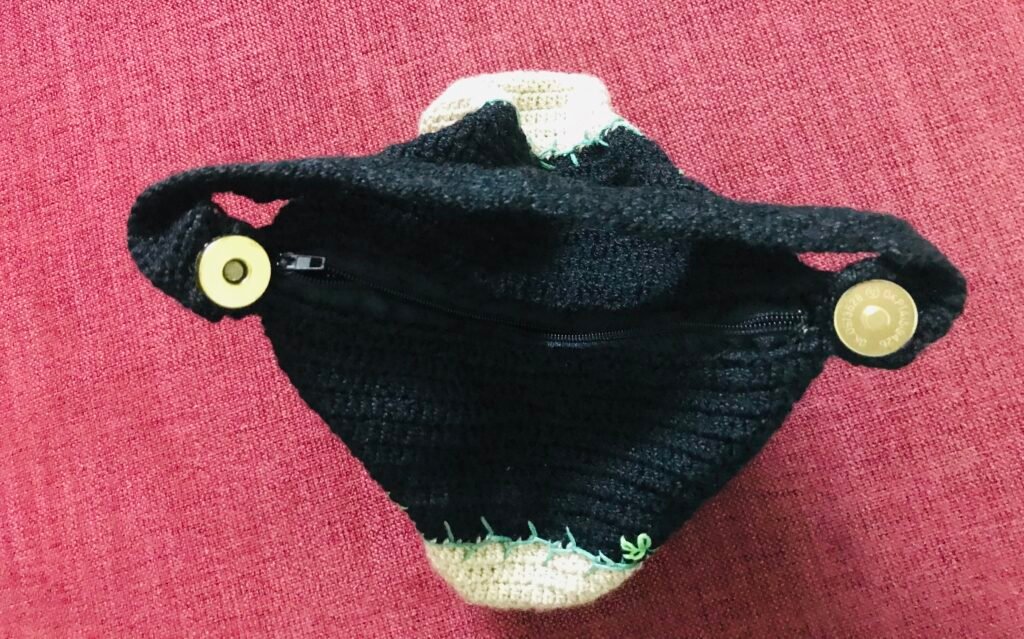 IN THIS WORKSHOP YOU WILL LEARN
Crochet handbag.
Tips on how to crochet a sturdy handle.
Embroidery on the bag.
Tips and tricks while embroidering on crochet work.
learn to make mini flowers.
Stiffen and shape the base of the bag.
How to sew the lining.
Learn how to hand sew zipper on the handbag.
learn how to attach magnetic snaps and secure it on the handbag.
Finishing the handbag.
RECOMMENDED MATERIAL LIST
Nylon/cotton Crochet thread.
Crochet hook 1.60mm
Embroidery floss any 4 colours.
Zipper and magnetic snap button 1 each.
Scissors and measuring tape.
Cotton fabric 1 meter.
Sewing thread.
Plastic canvas 1.
WHAT YOU TAKE BACK?
Complete guide on how to crochet crodery handbag.
learn the art of embroidery.
Full written pattern with all instructions will be given.
Completed crodery handbag.
??TO JOIN OUR WORKSHOP REGISTER NOW ??
KINDLY SUBSCRIBE TO CROCHETKRAFTS TO GET UPDATES ON OUR UPCOMING PROJECTS AND WORKSHOP. SHARE AND TAG A CRAFT LOVER.
????
FOR ANY QUERIES/ COLLABORATION MAIL US alinashermeen@gmail.com
or ????send us a contact from????
HAVE A GREAT WEEK!!