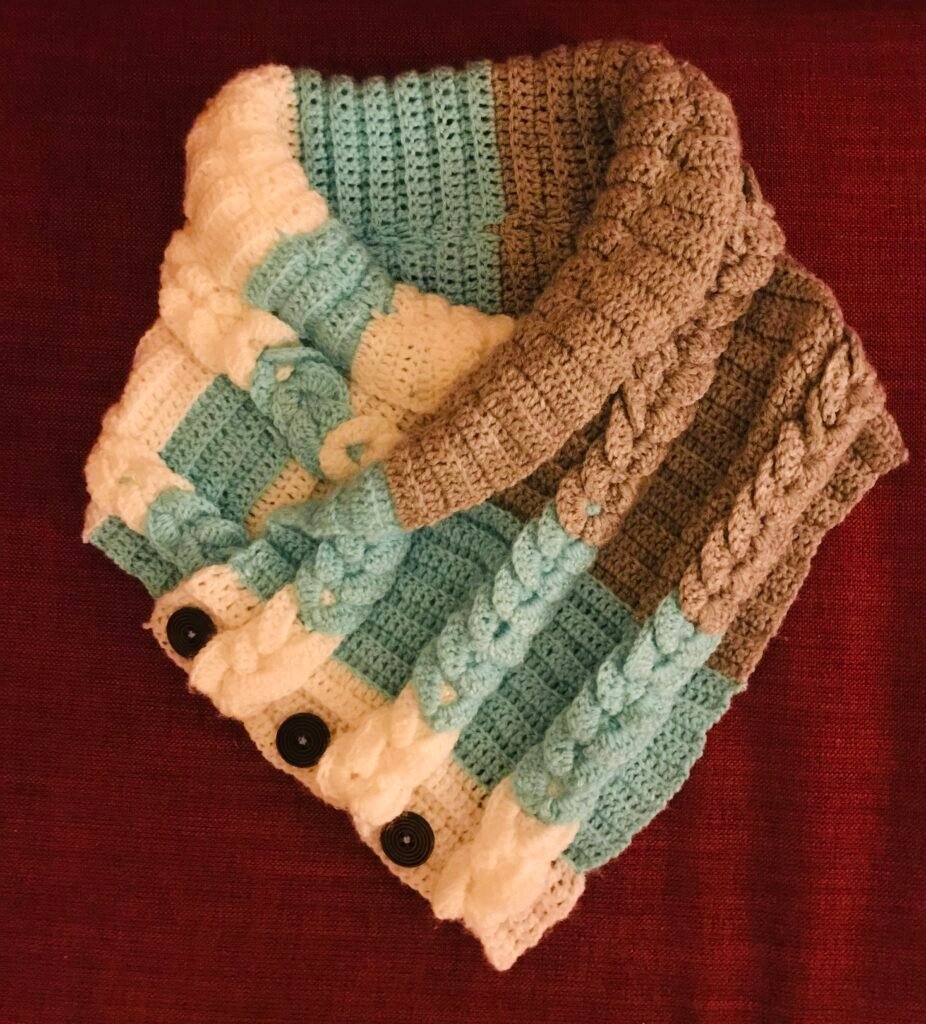 Infinity scarfs are a great way to keep you Warm and fashionable during those colder months.

When beginners ask me what they should make for their first crochet project, I often recommend making a simple scarf. Since most scarves are shaped like long rectangles, they're a great way to practice the basic crochet stitches without worrying about advanced shaping techniques.
This pattern aren't just for newbies, though! Intermediate and experienced crocheters will love these pattern to make as quick gifts and charity projects.
Let's get started
STITCH GUIDE
Ch
Dc
MATERIALS REQUIRED
Wool assorted colours 200gms
Crochet hook 3.50mm
Buttons 4
Scissors
SIZE GUIDE
Follow the pattern will be creating a long rectangle to wrap your neck leaving a little ease, my scarf length 33 inches, width 10 inches you can make it longer but can decrease the width.
PATTERN
Make foundation chain until its 9 inches long
Row 1. Make 1 dc in 4th ch from the hook and 1dc in evert chain across.
Row2. Ch3 turn and 1 dc in next 6 make 12 ch, slst in 1st ch,( this creates loop) continue making dc in next 9 stitches, create Loop continue dc in next 9 create loop continue dc in every stitch.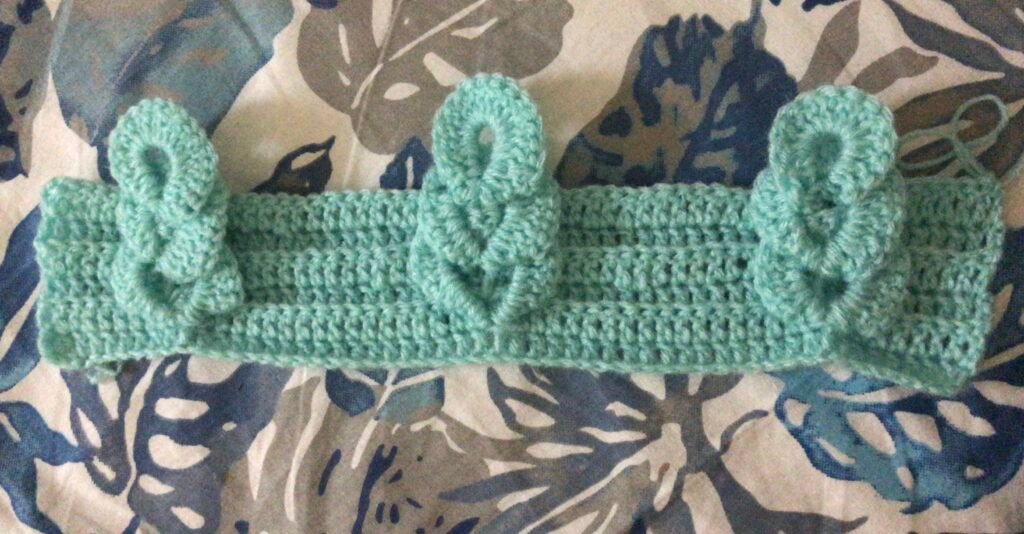 Row3. Ch3 and 1 dc till you reach the loop in loop make 22 dc join with 1st dc in loop continue dc till you reach next loop repeat this across.
Row 4 till desired length repeat row 2 and row 3 alternately until its long enough.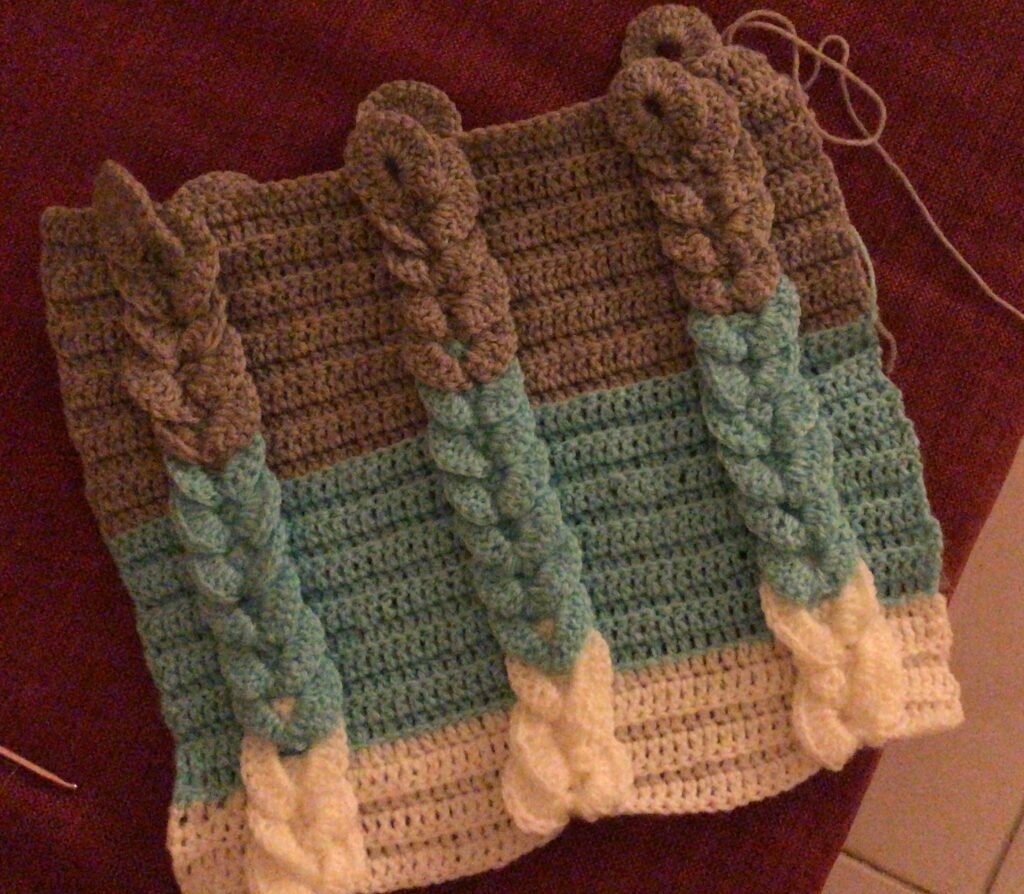 Once done fasten off you shud have long rectangle with many loops now we will braid/interlock these loops to create a braided pattern
Here's how to braid the pattern…
Take first loop pull the second loop through it keep repeating this with all the loops you shud have a long rectangle with braided pattern. Now sew buttons at any one end of the rectangle.
How to wrap around your neck
Fold the top of the scarf to create collar now place it around your neck and button it in front.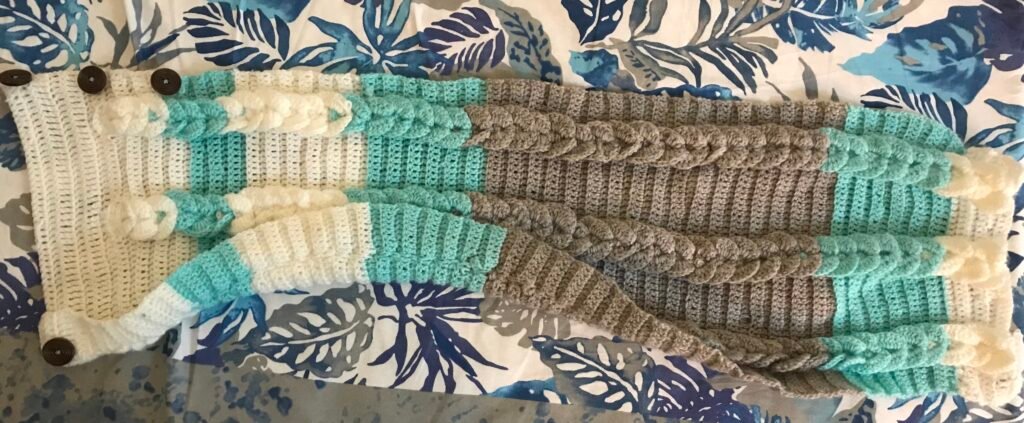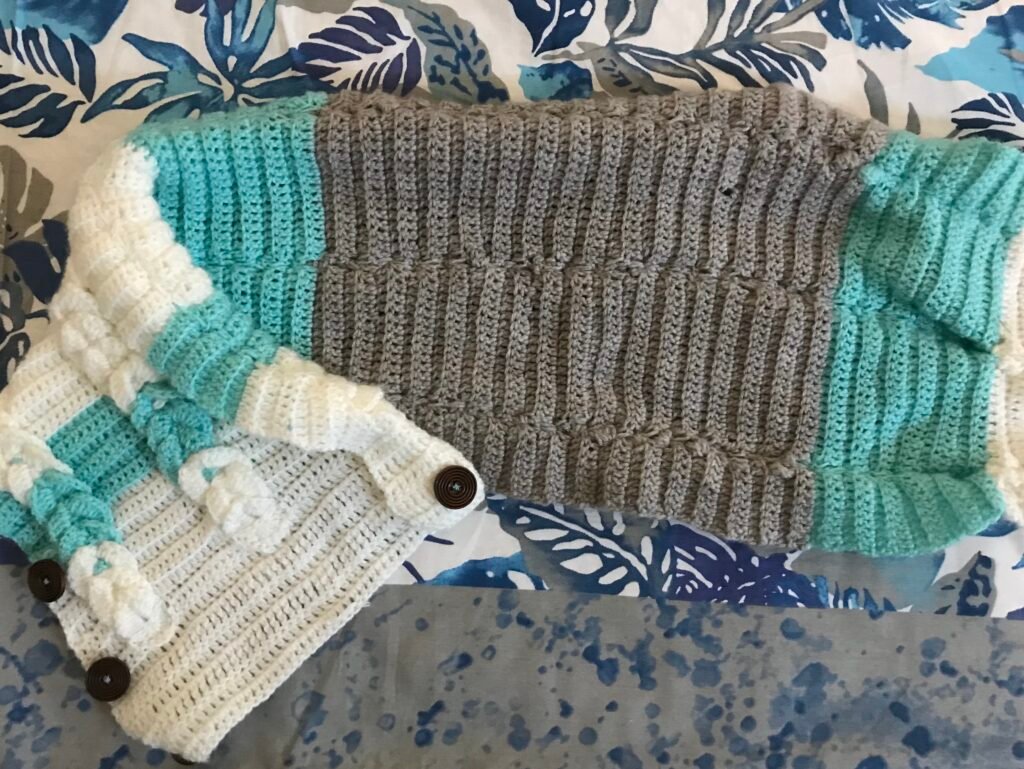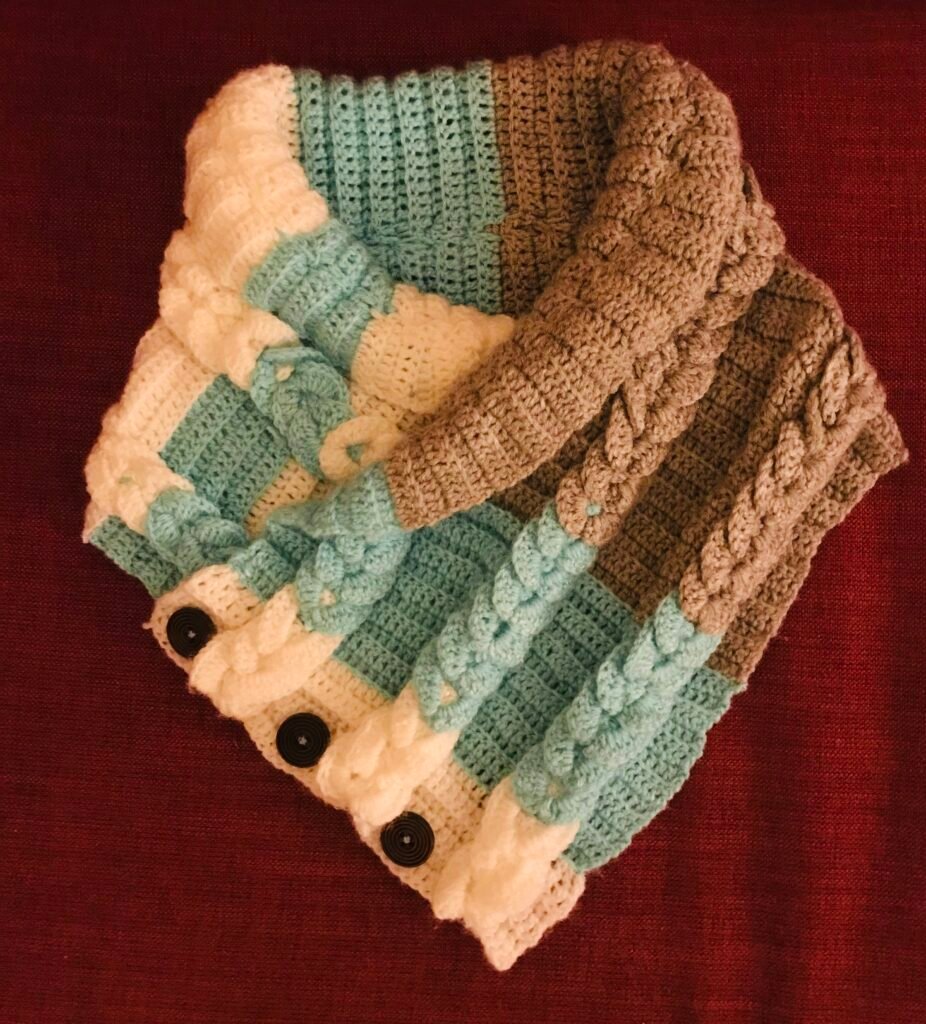 I hope you enjoyed crocheting this adorable masterpiece if so please like share and comment and also subscribe to get free crochet inspiration every week please do follow us on Instagram and Pinterest.
For collaboration/business mail us here alina@crochetkrafts.com
Have a great week ahead!!