Are you tired of using pins, needles, old fashioned brooches to keep your scarf and drapes in place? yet it sags and leaves you with holes and tears. Well worry not I hereby introduce you to THE FORGIVING BROOCH !!……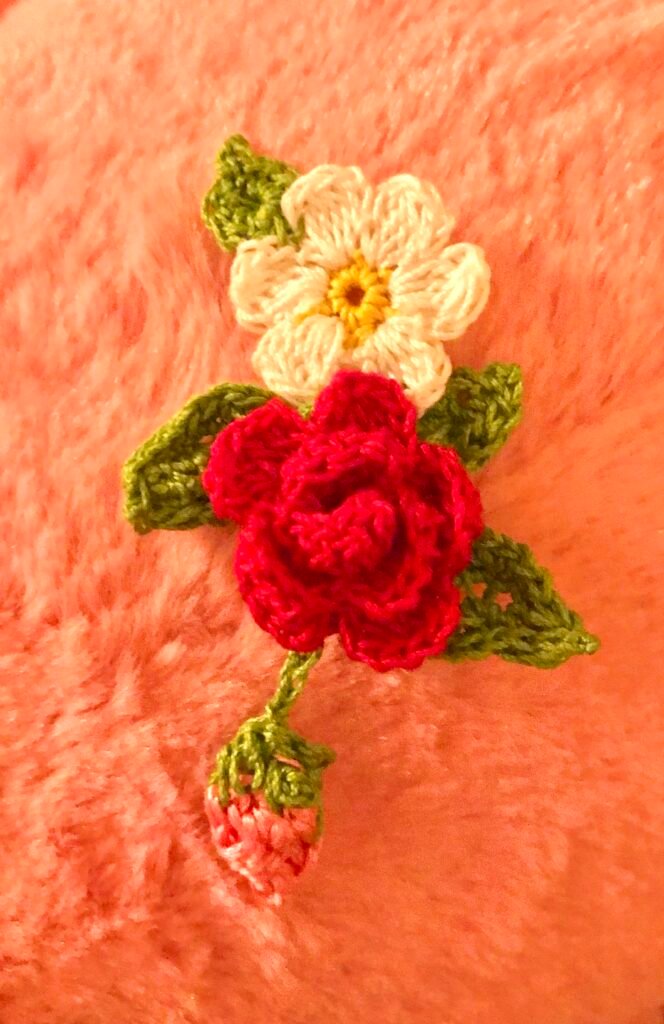 forgiving broach has strong magnetic power to keep your scarfs and drapes in place. It's fabric friendly to keep your beautiful scarf, shawls, Kurtis hole free. It's easy to use and adorable make your very own forgiving broach now. Check out this fabulous pattern.
Let's create together…
SKILL LEVEL intermediate
STITCHES USED
Magic ring (MR)
Chain (ch)
Single crochet (sc)
Half double crochet (hdc)
Double crochet (dc)
Decrease
MATERIALS REQUIRED
crochet thread (20)
Crochet steel hook 2.00mm
Strong small magnets 2
Scissors, yarn cutter
PATTERN NOTES
Pieces are crocheted individually and sewed together. Maintain tight tension, the finished size will vary depending on the thread and needle size.
PATTERN
BLOSSOM FLOWER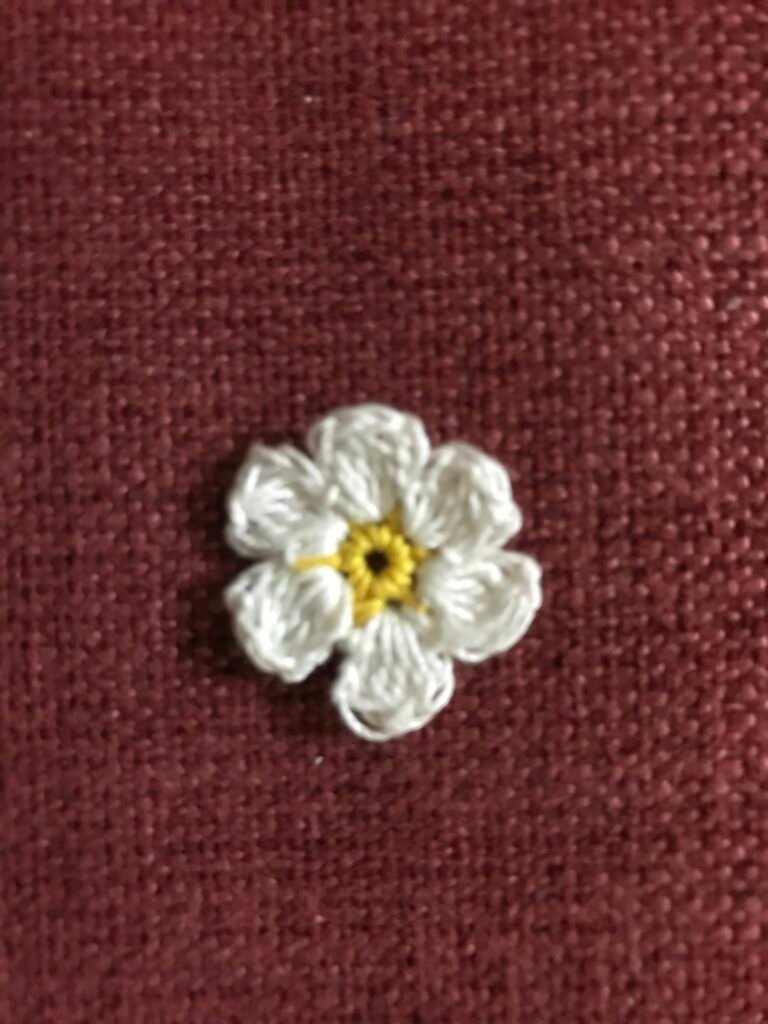 Row 1 make MR, CH1, 6 sc in ring join with 1st stitch close ring fasten off.
Row 2 join new yarn ch3 and 3 dc in next stitch, 3 ch, slst in next repeat this in every stitch. Join with 1st petals fasten off, you shud have 6 petals.
MINIATURE ROSE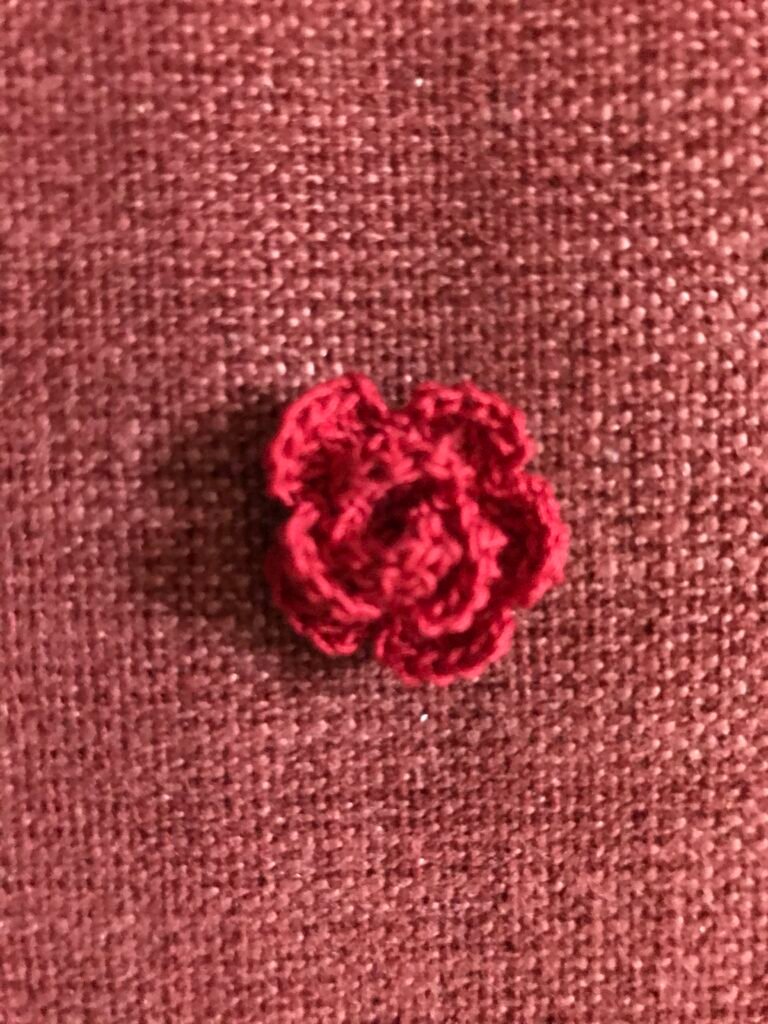 Row 1 make 30 ch, 2ch 2sc in same, skip 1, 3 sc in next skip 1, Repeat till the end.
Row 2 Ch2 2 hdc in same, 2 ch, slst in next,* ch2 3 hdc in same, ch2, slst in next* repeat around fasten off cut a long strand.
Gently roll your work and sew it secure well.
MINIATURE LEAVES
Row 1 ch4, skip 1, 1sc, 6hdc in last chain (this completes one side of the leaf). Working on the other 1sc, slst fasten off weave the ends.
ROSE BASE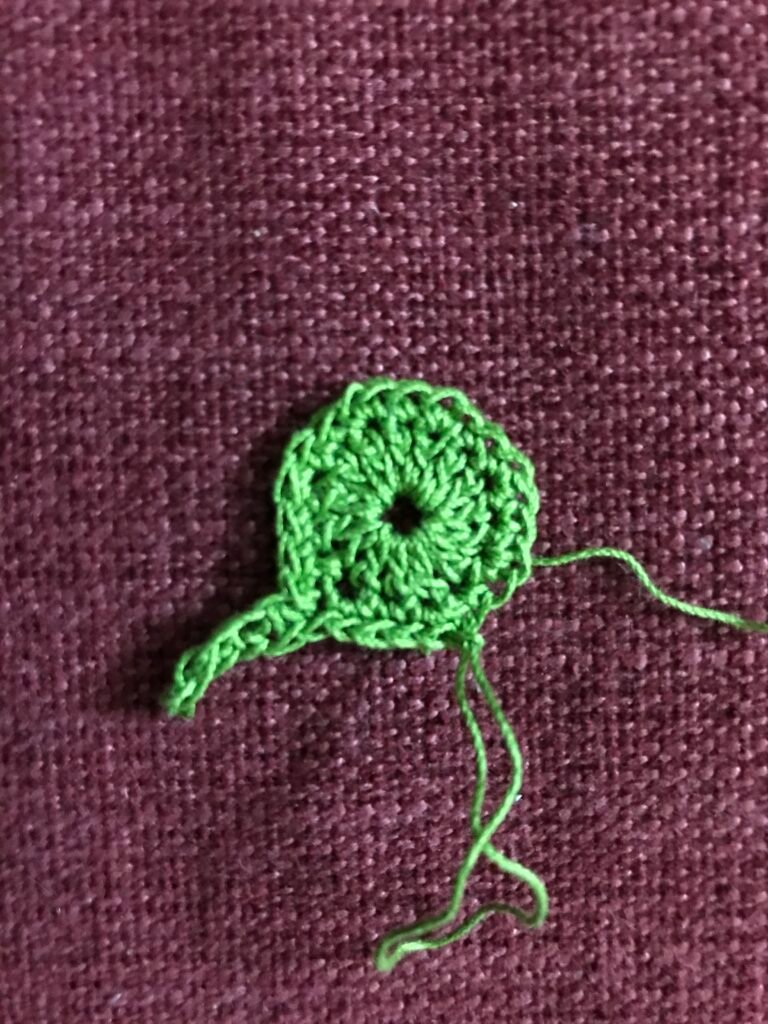 Working with green yarn make MR ch1, 6 sc in the ring, close ring, next ch2 2sc in each join. Next 2 rows ch1 and 1 sc in each join.
BUD
Make MR 6hdc in the ring close ring join, next round ch2 and 1 sc in each, change colour to green 1hdc decrease now make chain to make the stem fasten off.
Assembling
Place the base behind the rose sew it keep 1 magnet inside sew it well, now arrange the blossom flower and leaves in desired places Sew it well and your forgiving broach is ready.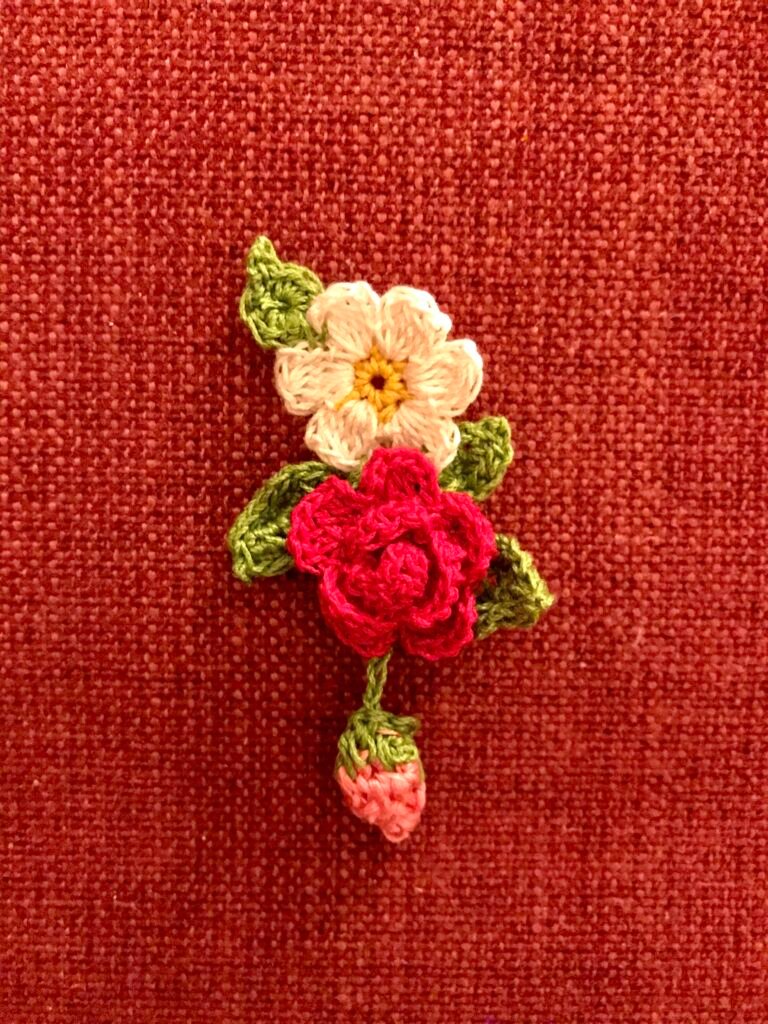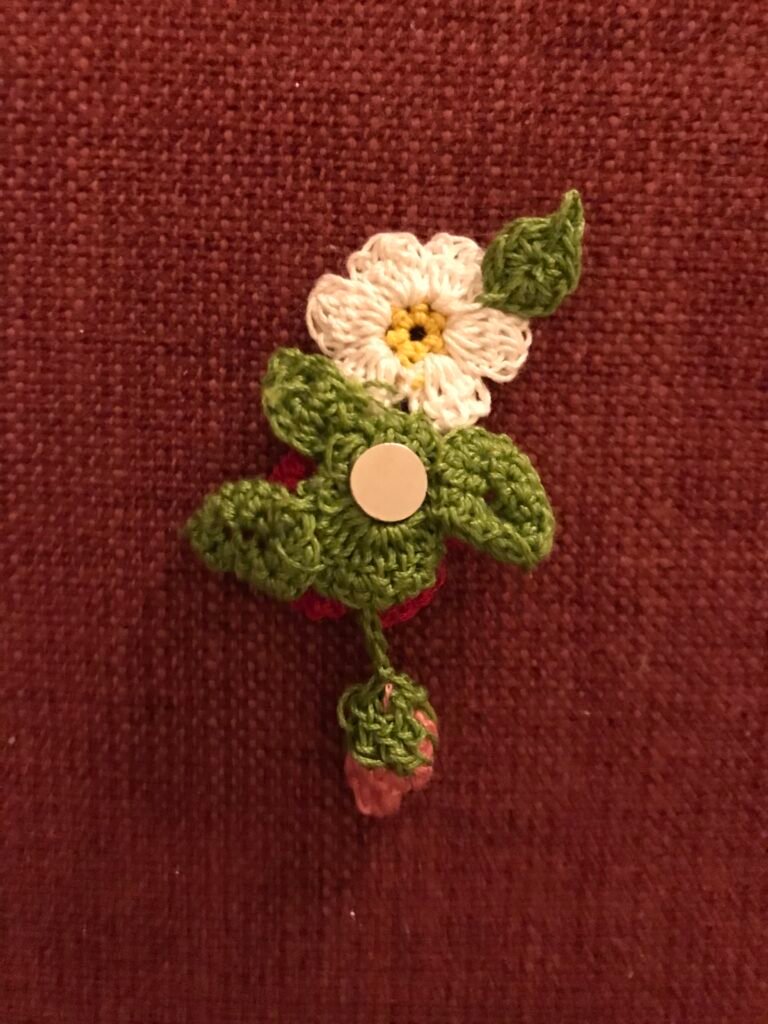 I hope you enjoyed crocheting this adorable broach if you like please do subscribe and leave your valuable feedback in the comment section below.
For collaboration WhatsApp/mail us here alina@crochetkrafts.com
Copyright
Please do not copy or claim my post as your own. You may them as long as you directly link back to my blog post.
Love crocheting subscribe to our free newsletter to get free pattern every week.
Have great week ahead!!
Join our WhatsApp group