It's that time of the year when you just want to " crochet quick to make" adornments/ trims for your scarf, tops, cushion covers or just sprinkle creativity on plain fabric.
My crochet hook just invented this "LAZY DAISY FLOWER LACE" this lace is simple easy to make, you can crochet the flowers and use them as embellishments on hats, sweaters, phone covers and lots more or just join these to make a lovely lace.
Let's get crocheting!!!!!!
Skill level intermediate
Materials required
Crochet thread 20 Assorted colours
Hook 0.85 mm
cotton/ muslin fabric or scarf
scissors, tapestry needle
STITCH USED
ch
Sc
Hdc
Dc
Trbc
Picot (Ch4 slst in 1st ch) continue with pattern stitch
Slst
PATTERN (working on fabric)
So I was painting on fabric and decided to finish with a crochet lace and I recreated the similar type of flowers in crochet.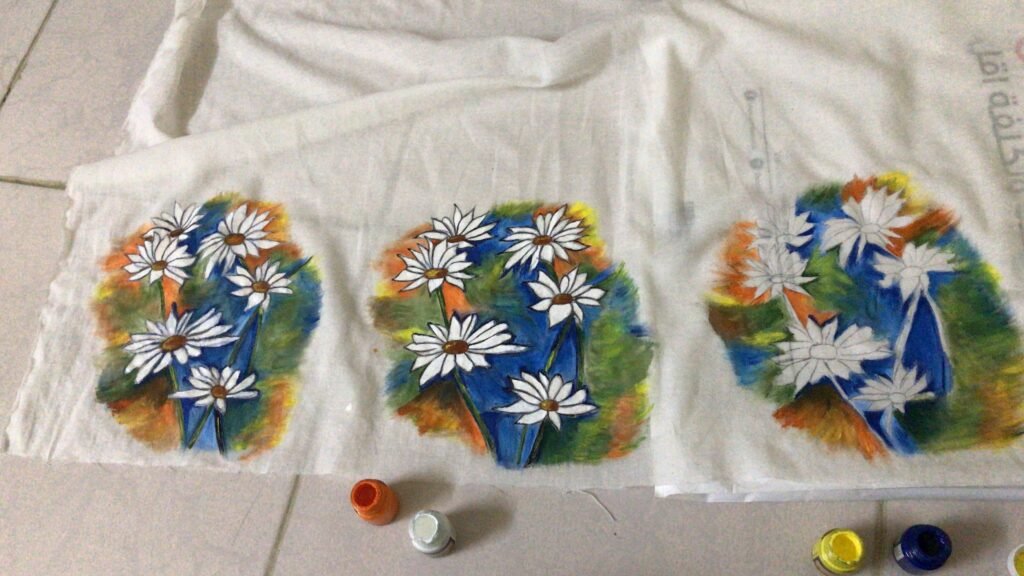 ROW1 Double fold the end of fabric secure it with pins insert your crochet hook just below the fold join yarn, ch3 leave 1cm space insert hook 1sc repeat is on the entire fold fasten off.
ROW 2 join yarn Ch4 1sc over the previous sc, ch4 and repeat in every stitch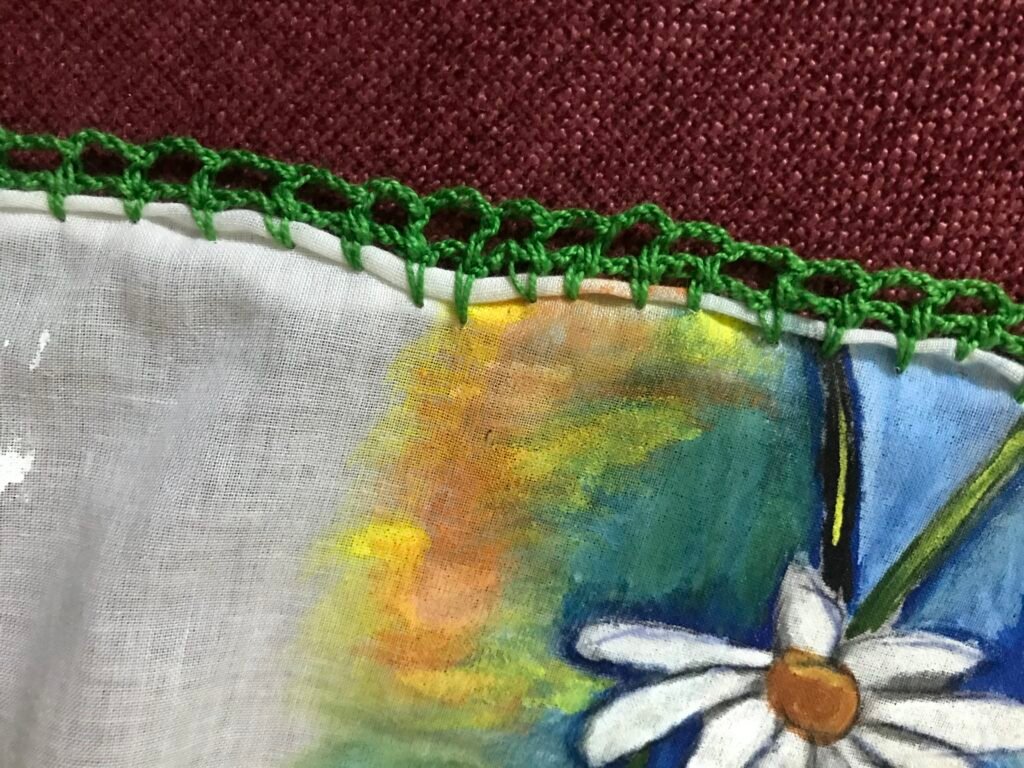 ROW 3 join yarn in one of ch3 spaces, picot, slst in next space picot in same, you should have 2 picots.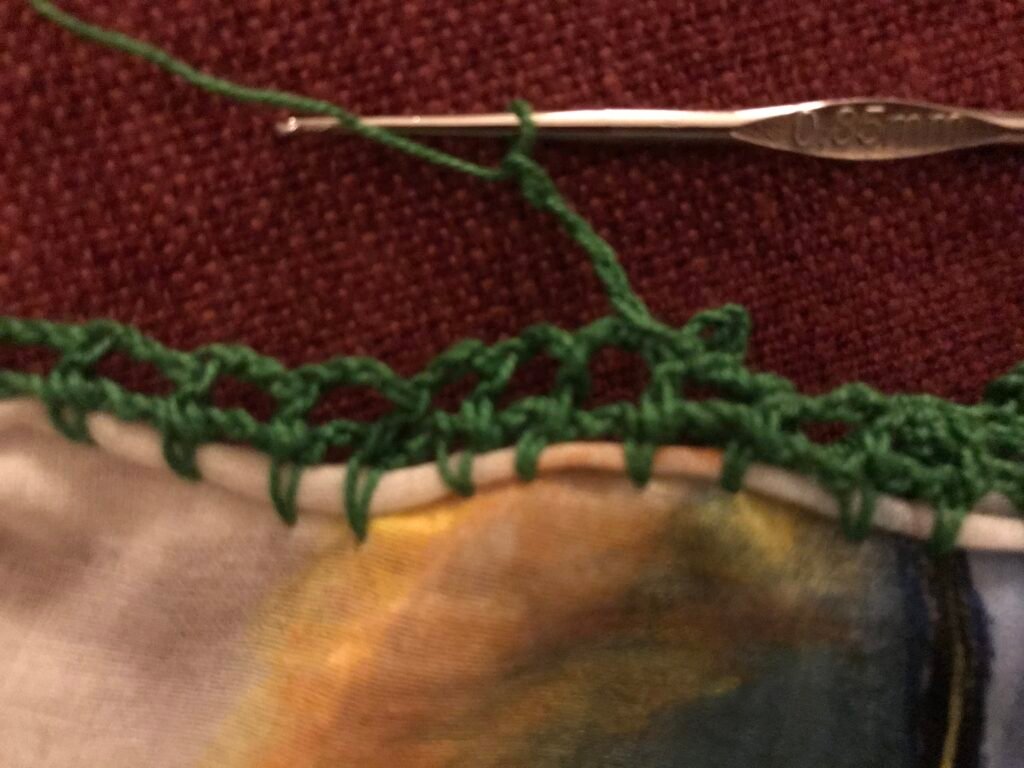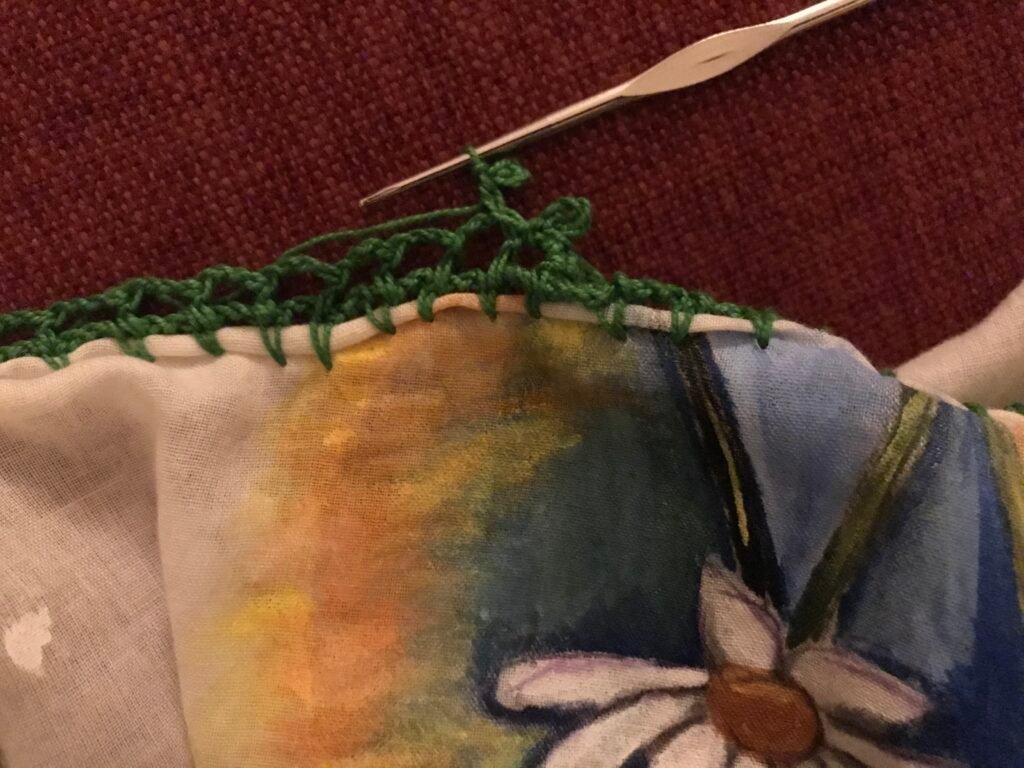 Slst in next space ch2 and 1 loose ch stitch slst in 1st stitch, repeat once more. Create 3 picots in each space ( these are buds) , ch 5 slst in next, ch1 and 10sc in the ch5 space, continue with leaf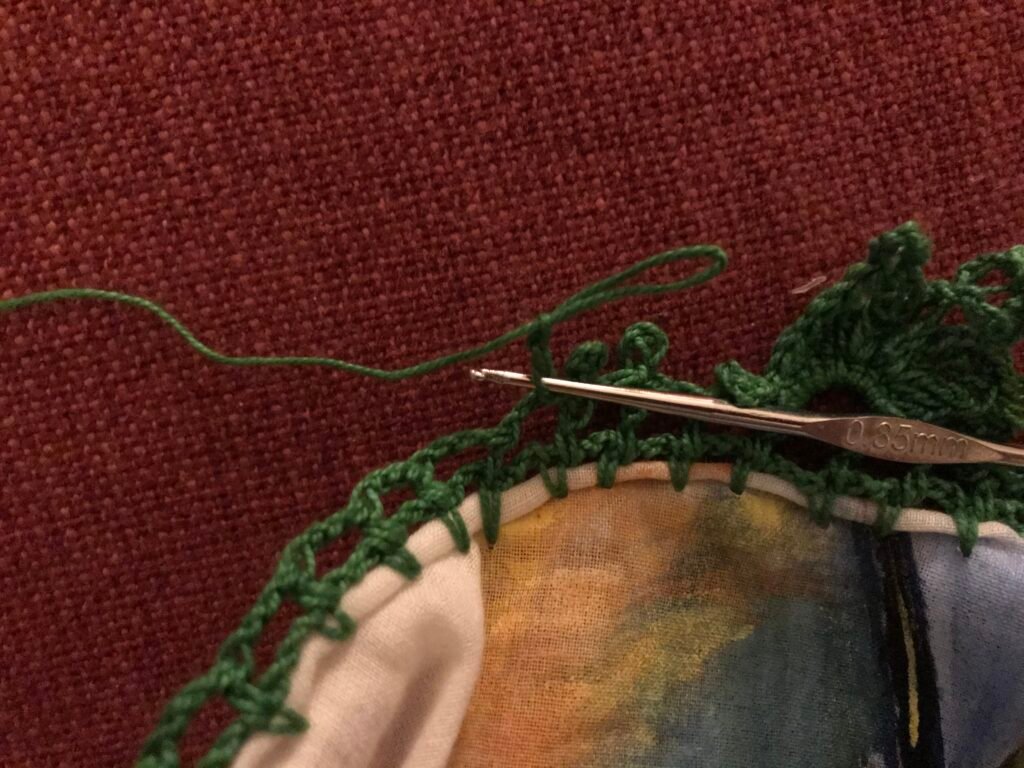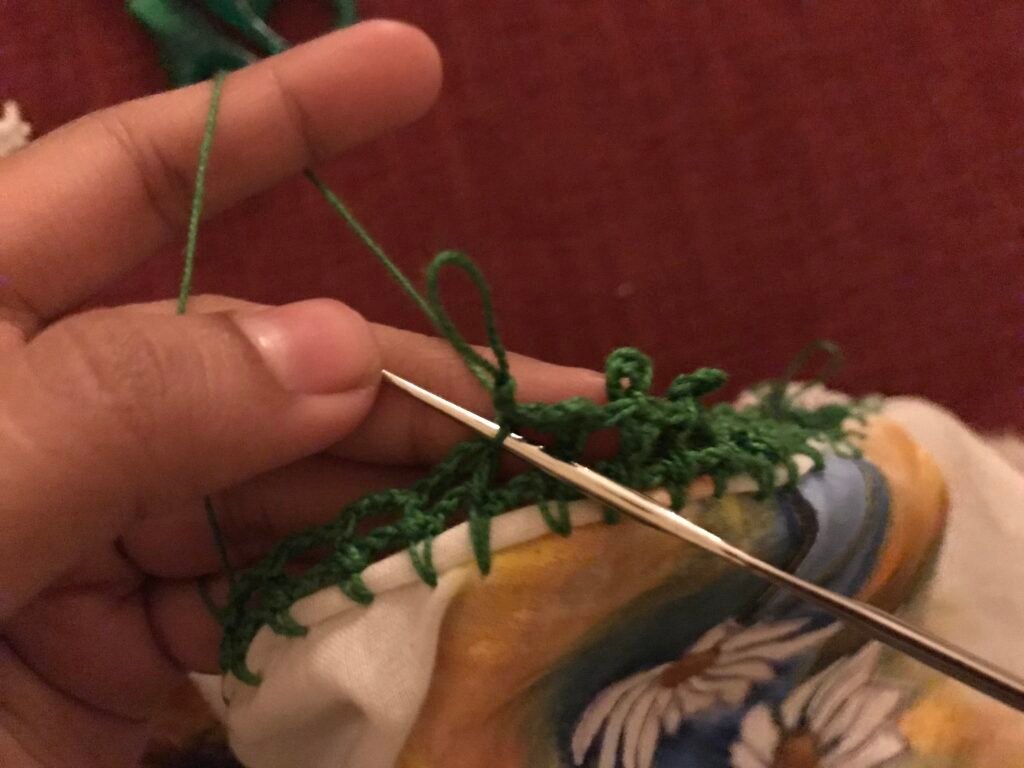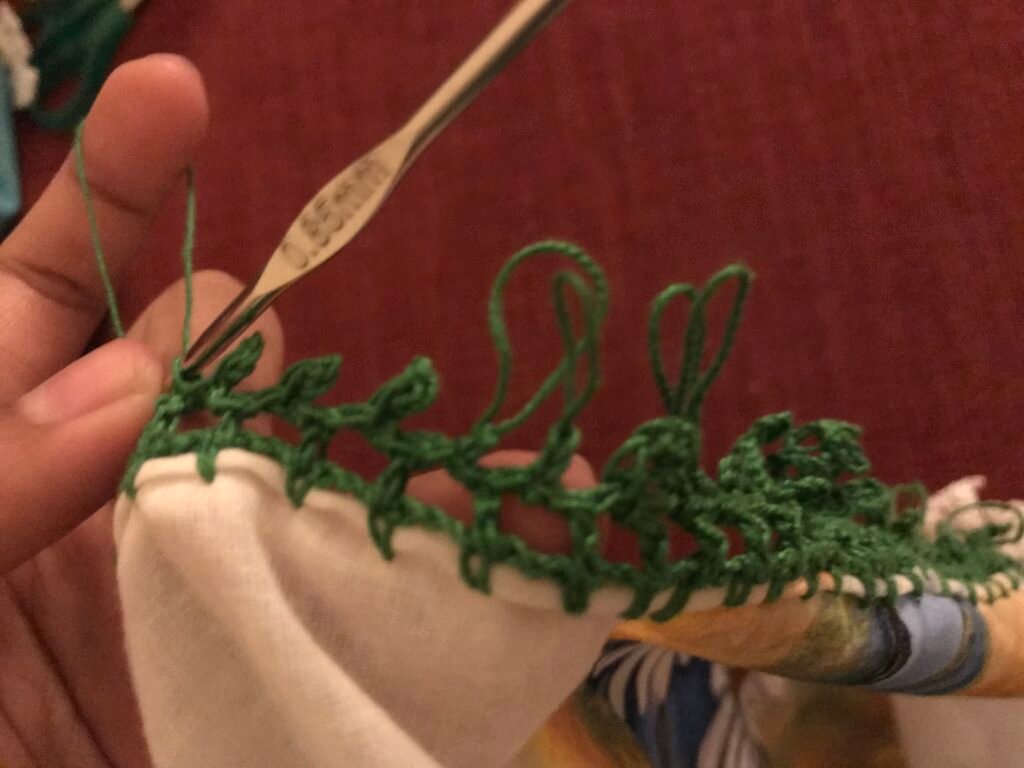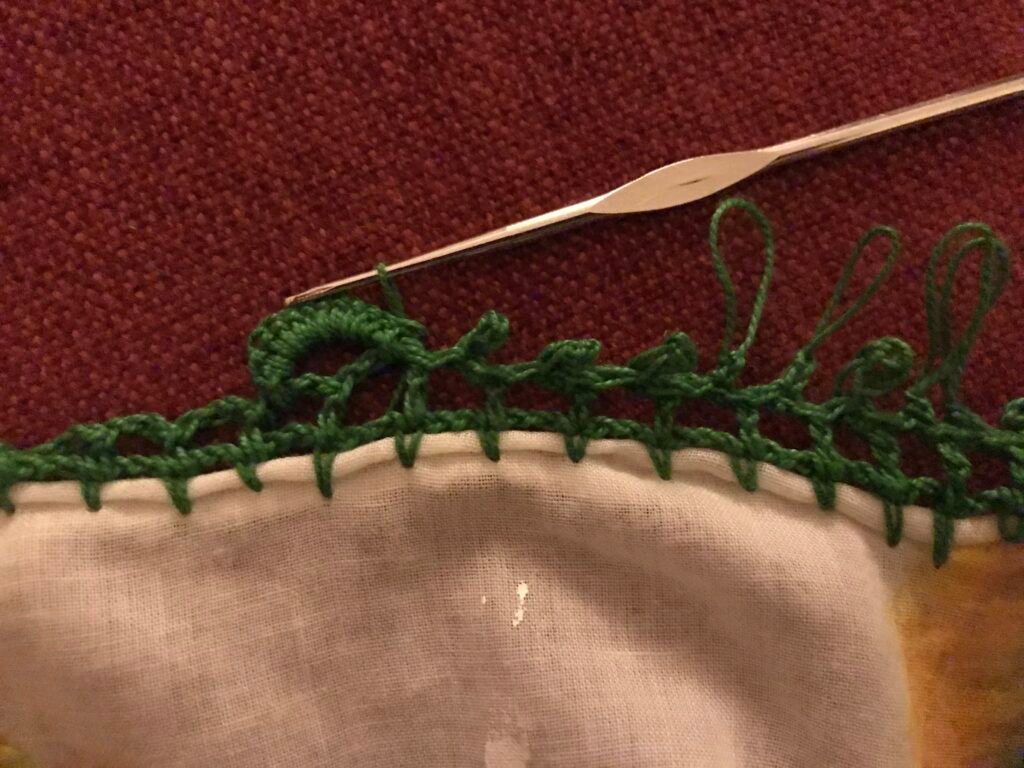 Working on the leaf ch1, 1sc, 1hdc, 1dc, 1trbc, 1trbc, picot, work 1sc on the last trbc, slst in next stitch ch5, 3 picots, ch5 slst in next stitch, ch5, picot, 1trbc, 1dc, 1hdc, 1sc slst in sc. this completes the leaf here will be joining th flower. Continue working on buds and flowers alternately.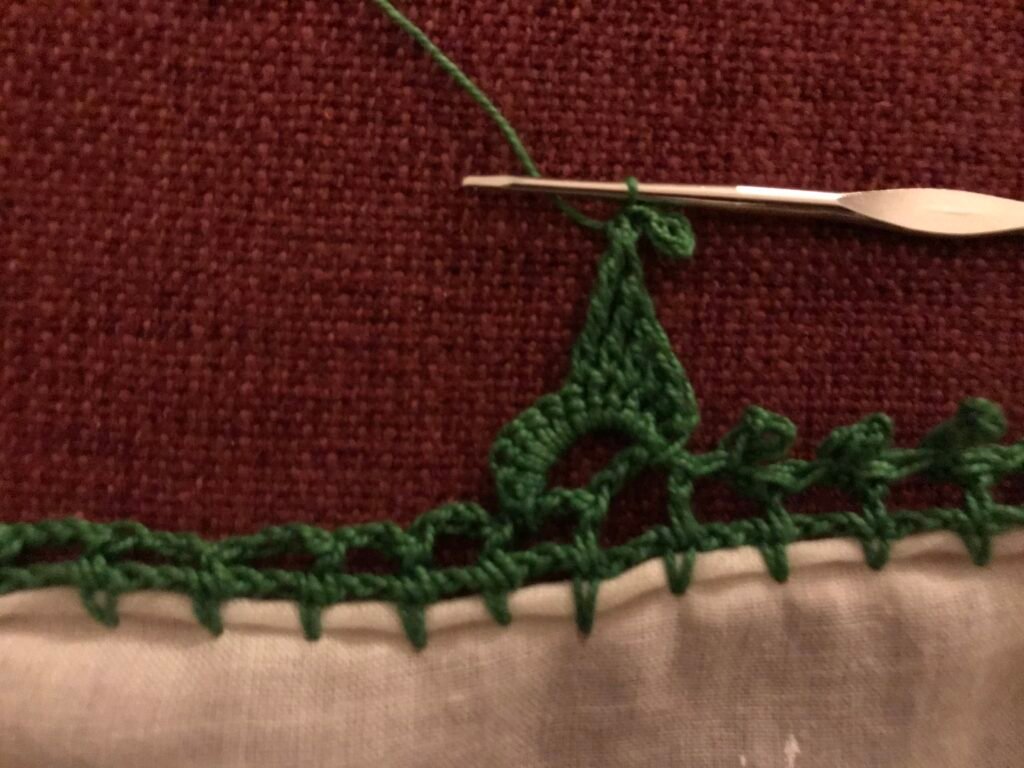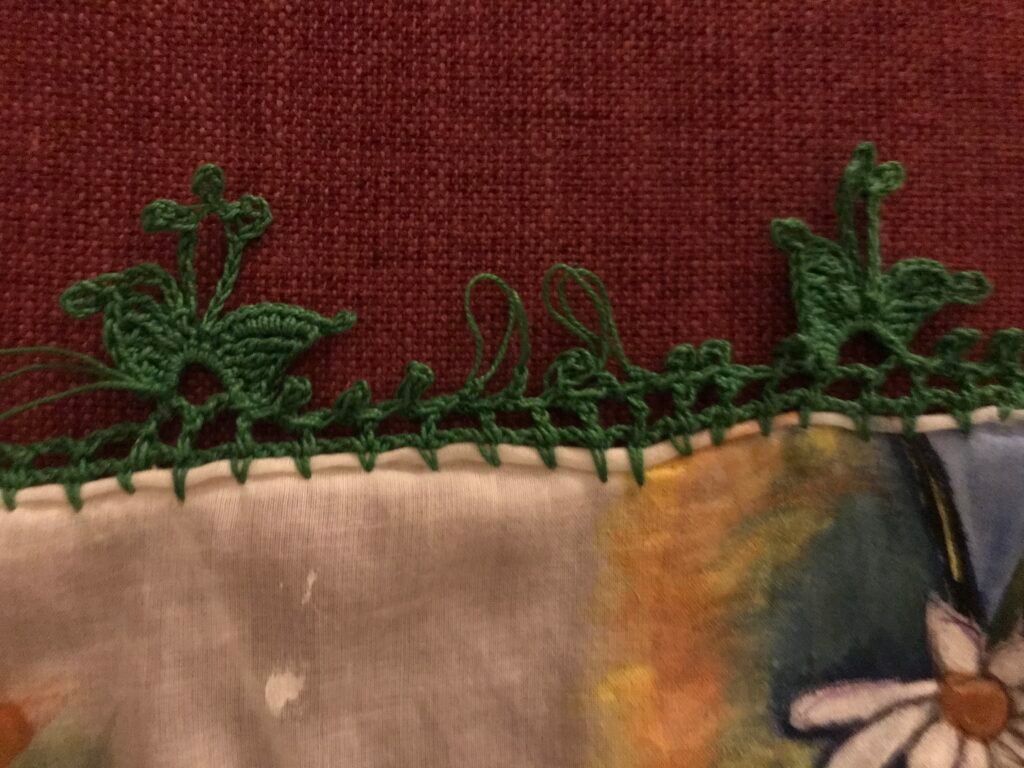 Working on the lazy daisy flowers
Row 1 ch 5 join with last to form a ring.
Row 2 ch7 1dc in ring, ch4 1dc in ring repeat until you have 5 ch4 spaces.
Row3 (working on petals) slst in the space ch2, 1dc, picot, 1trbc, picot, 1double trbc, picot, 1 triple trbc, picot, ch1 and 1sc over the last triple trbc till you reach the base slst in next space repeat.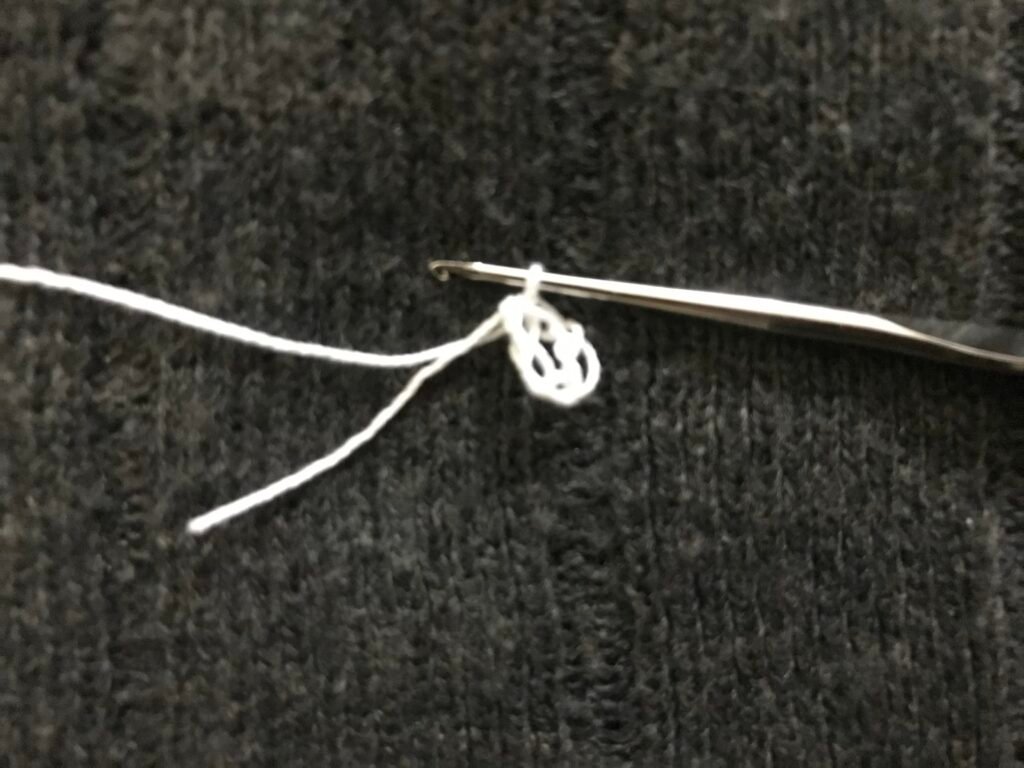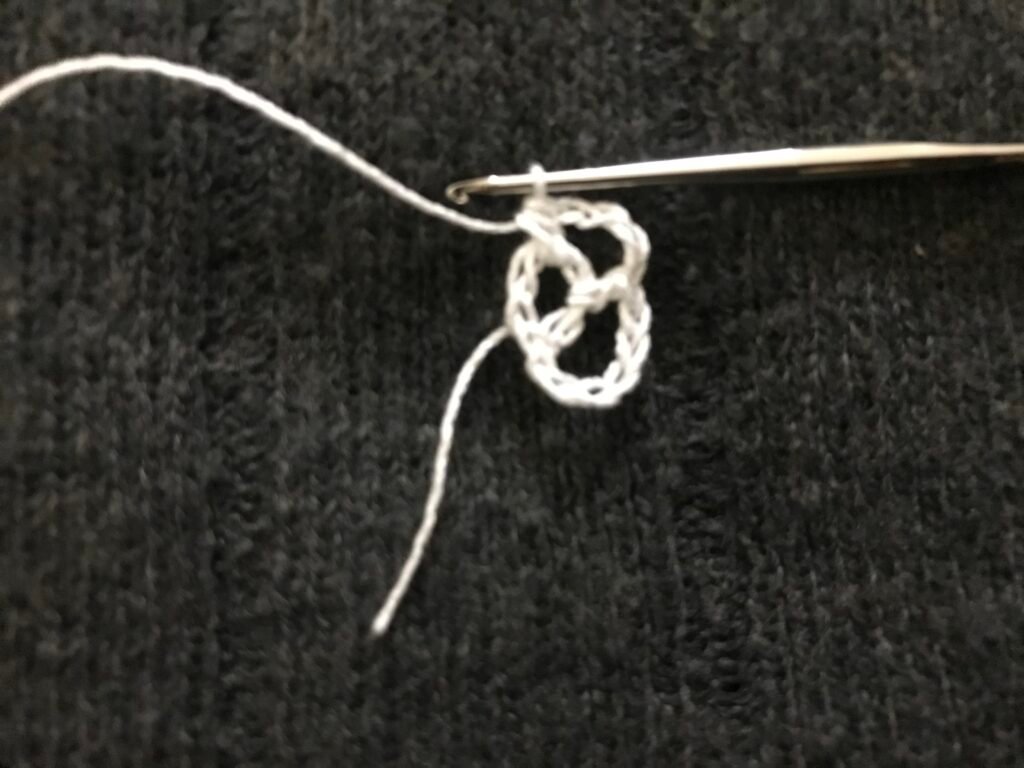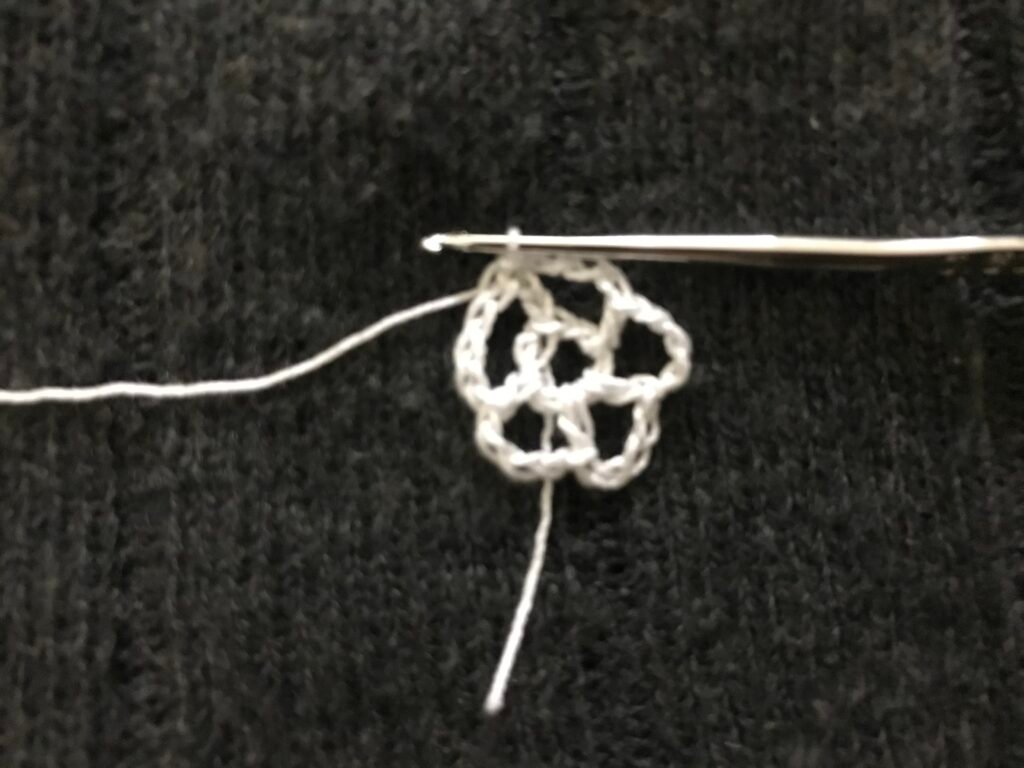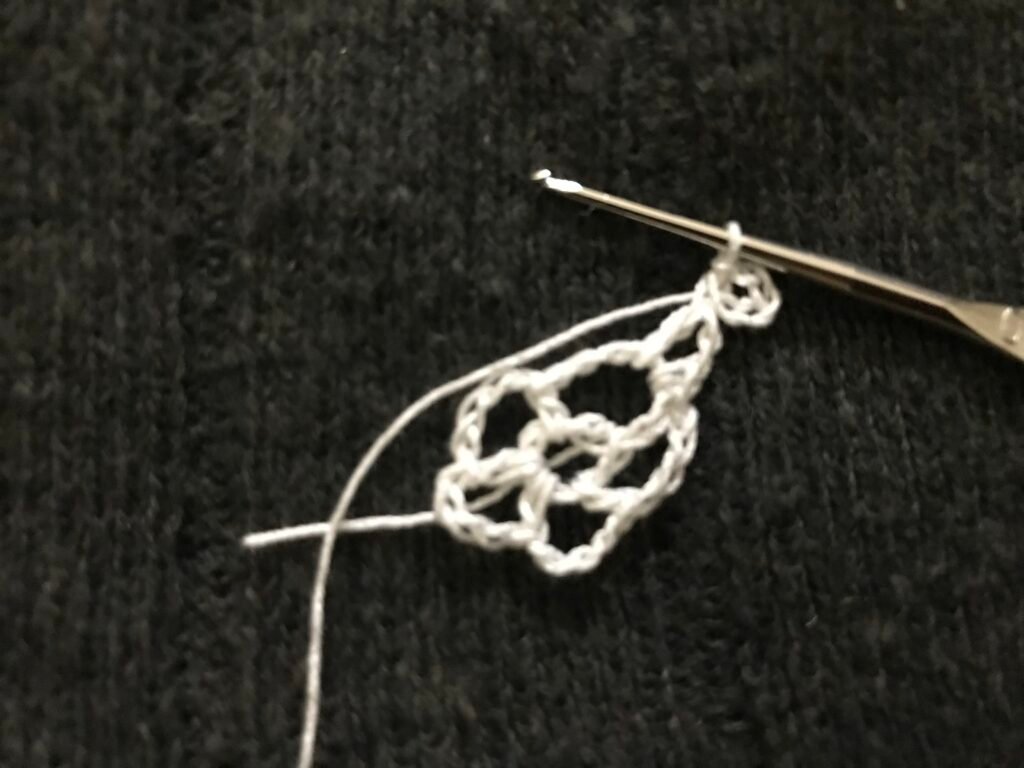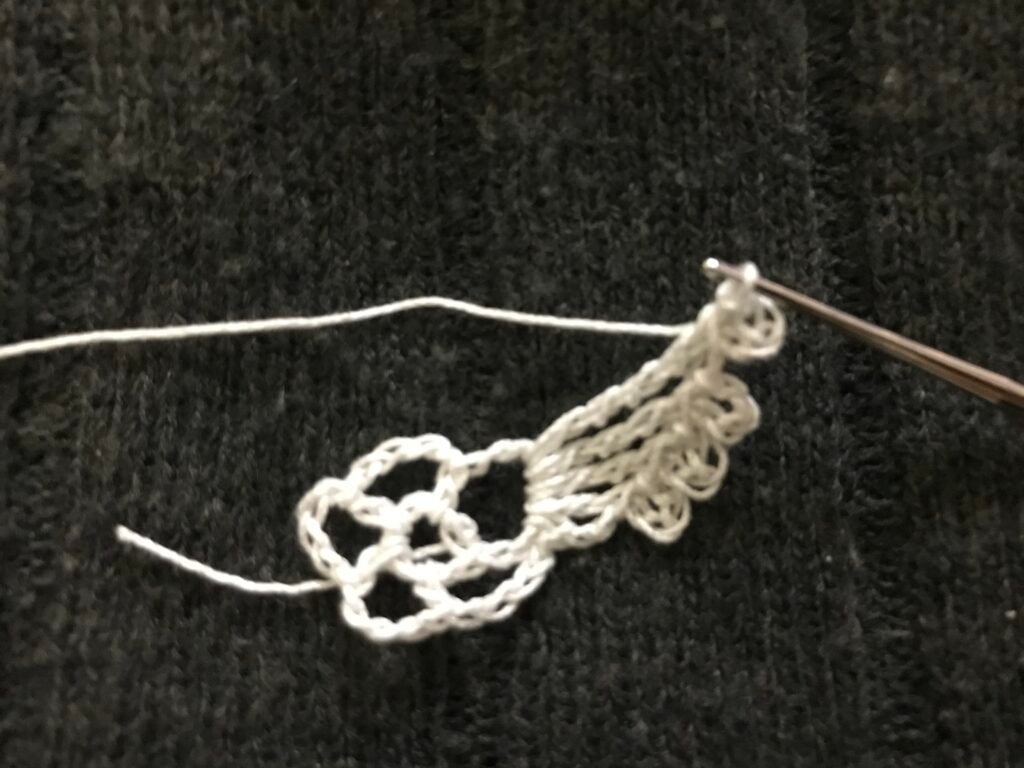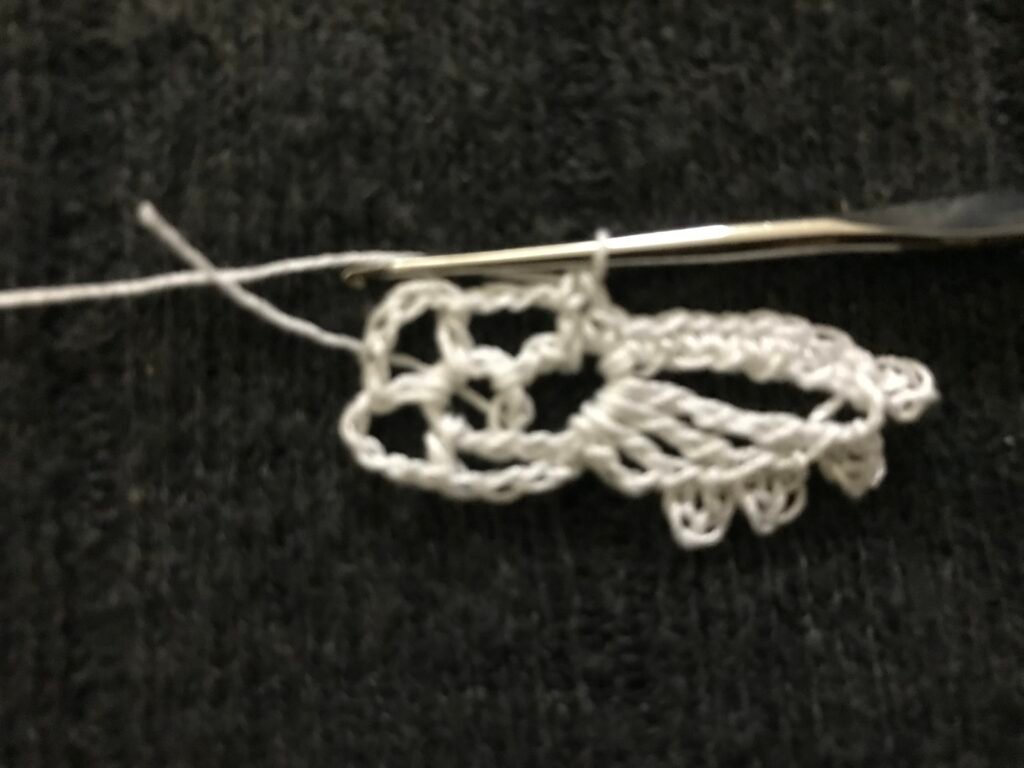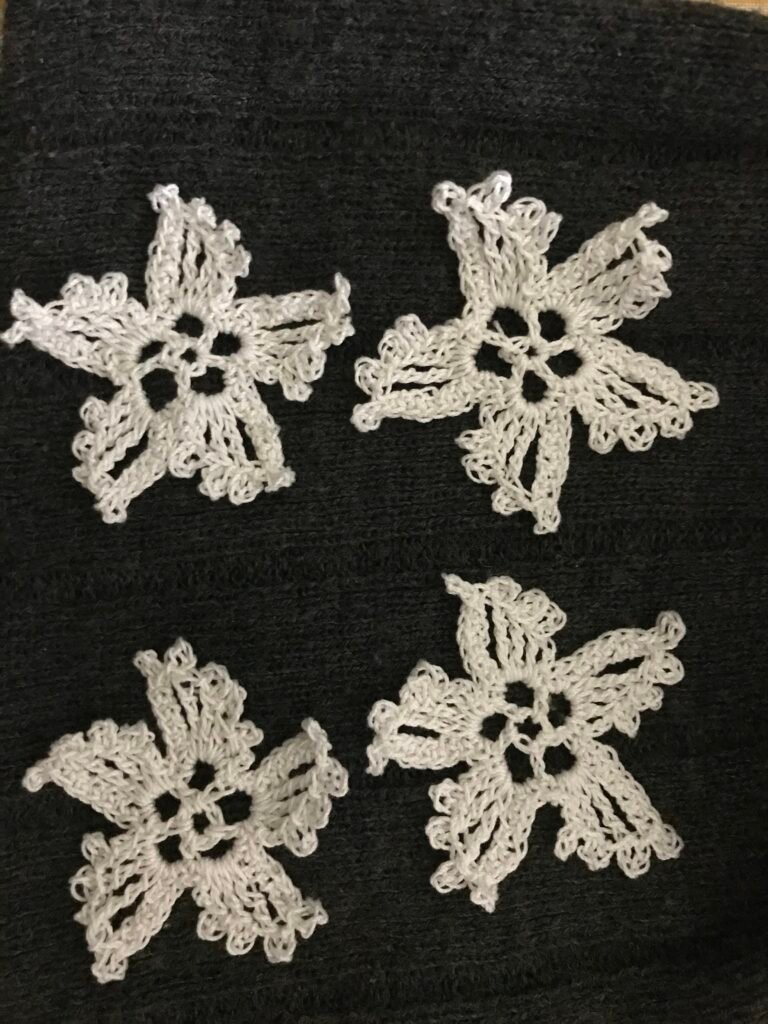 Working on he buds
Join yarn on the 2 loose chain stitch,* ch4 1sc in the same*, repeat * to* 3 more times fasten off weave the ends.
Joining the flowers
Join yarn on the 2 picot of the leaves insert hook on the flower and ch4 1sc on the base repeat this until you cover the flower base fasten off weave the ends.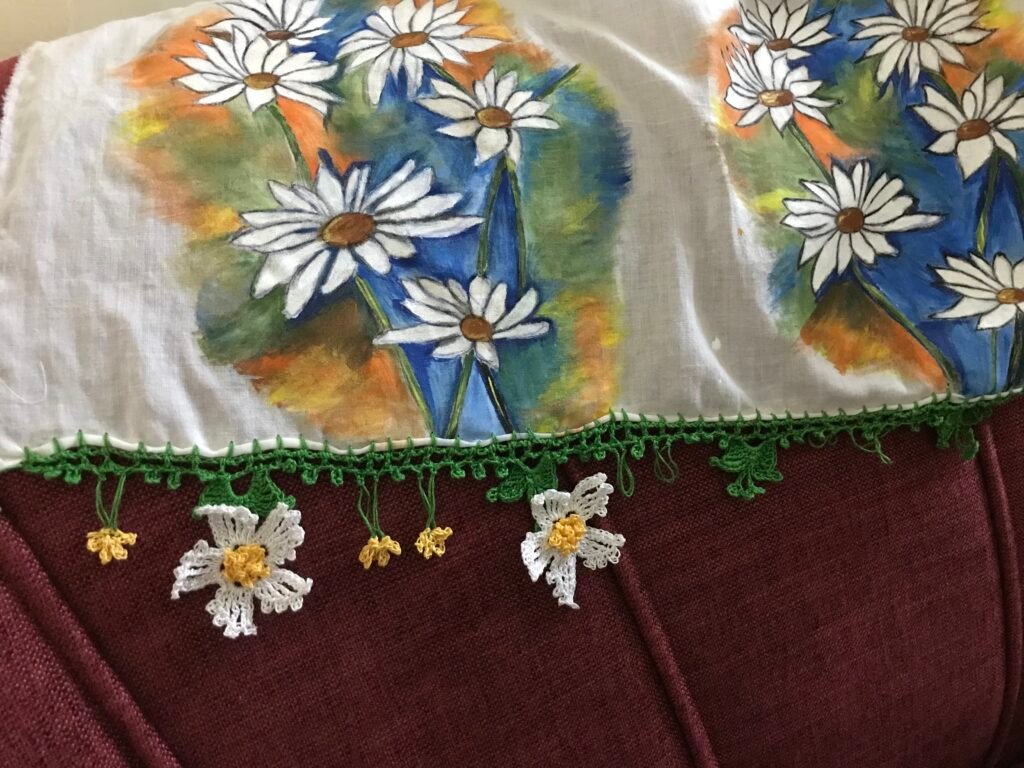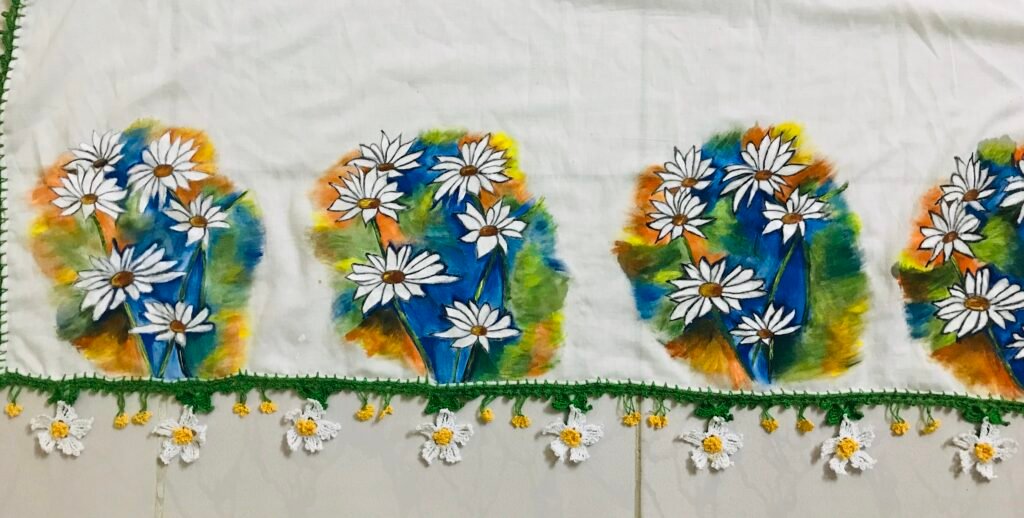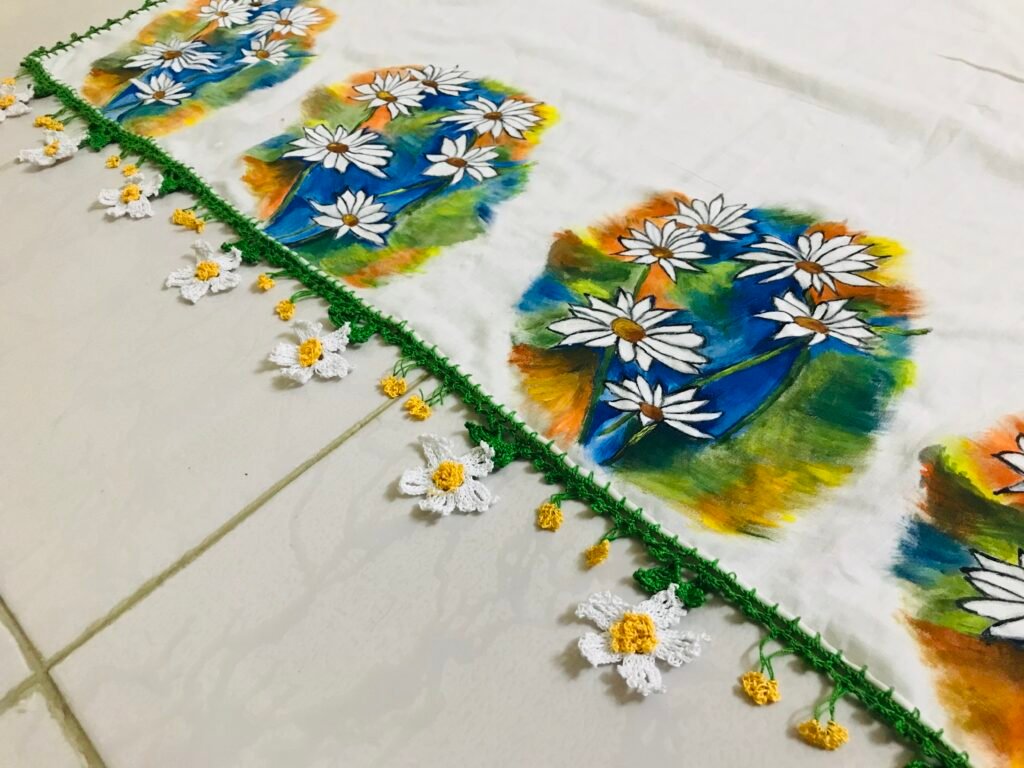 happy crocheting!!!!
I hope you enjoyed crocheting this lovely lace if you like it please share and subscribe to our free newsletter to get amazing inspiring crochet patterns every week.
For collaboration/ online classes please visit our contact page.
Share your work here alina@crochetkrafts.com
Copyright
Please do not copy or claim my patterns as your you make them and share on social media as long as you directly link back to my blog post. Please follow our insta page and don't forget to tag #crochetkrafts to be featured on our page
Have a great week ahead!!