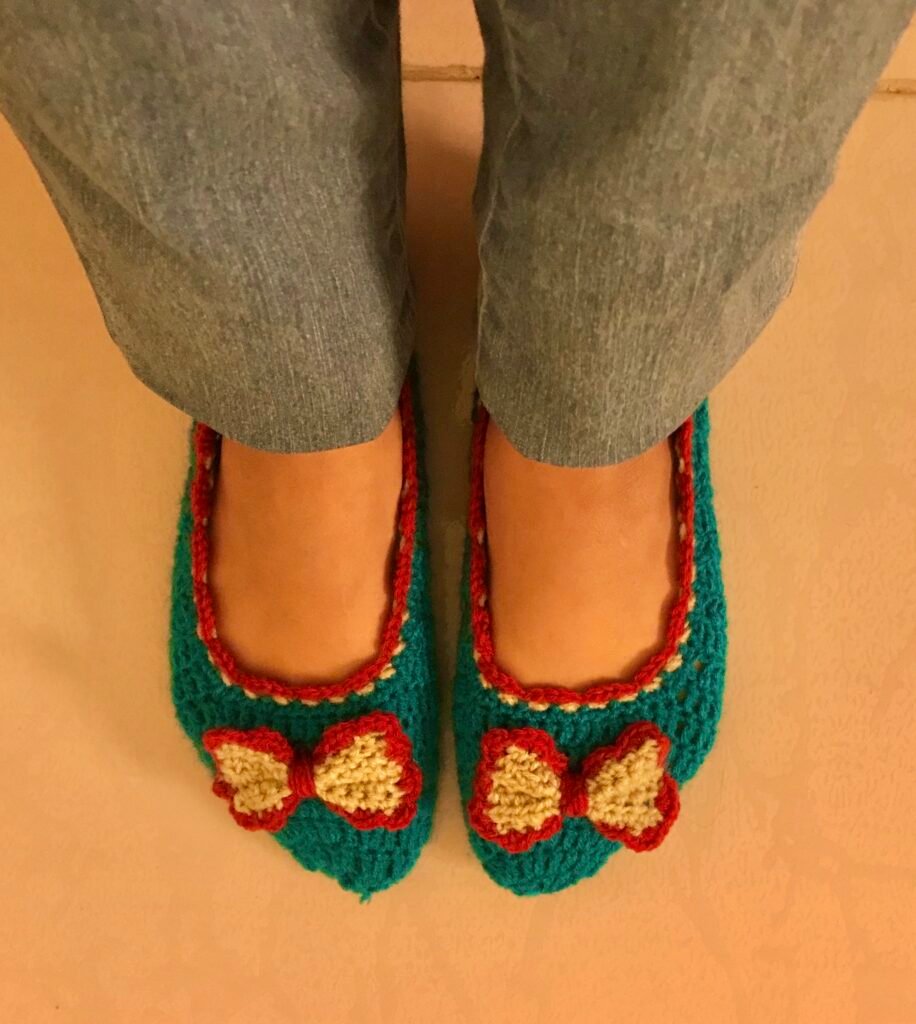 From dot and stripes to stuffed dolls, keep your toes toasty and cozy all winter long with these crochet indoor shoe pattern. They make great gifts, too!…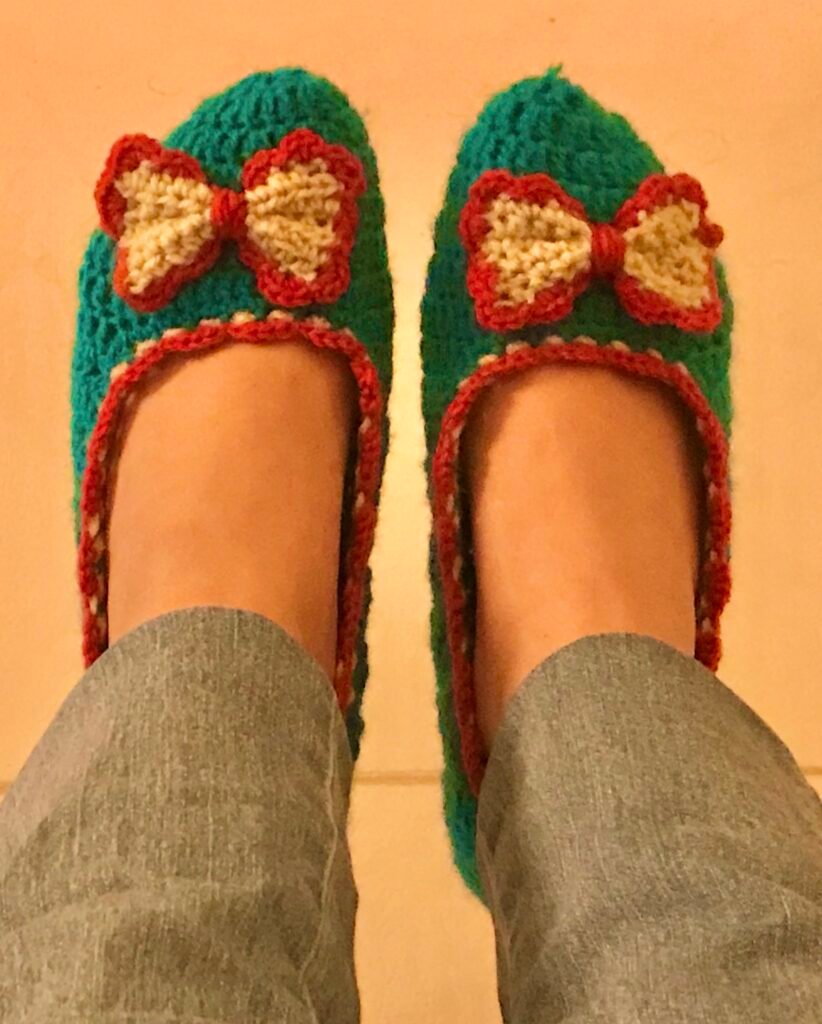 Is anything more comforting than warming your toes on a cold day?
When you come in from the cold, the first step is warming up and a Pair of crochet house shoes can quickly do the trick. It might seem that a pattern like this a complicated endeavour for a beginner, but there are so many projects to try. And when it comes to crochet patterns, these are classic.
You can make a pair for anyone – male or female, young or old. Everyone gets cold and needs a bit comfort, and these crochet shoes really do the trick.
these shoes are so stylish they look like they are headed out on the town. This is a perfect accessory for holiday parties, Wear them when hosting in your own home. The bow on top makes these look like chic flats from the store.
Let's get hooking….
skill level beginner
Materials required
Wool 90gms assorted colours
Crochet hook 3.50mm
Tapestry needle, yarn cutter, stitch marker
Pattern
Working on the shoes..
Row 1 make 3 ch and 9 dc in last ch join with first.
Row 2 ch3 and 2 dc in each around join.
Row 3 ch3, 1dc in next, 2 dc in next repeat this around join.
Row 4 ch3, 1dc in next 2, 2dc in next repeat around join.
Row 5 to 7 ch3 and 1 dc in each around join.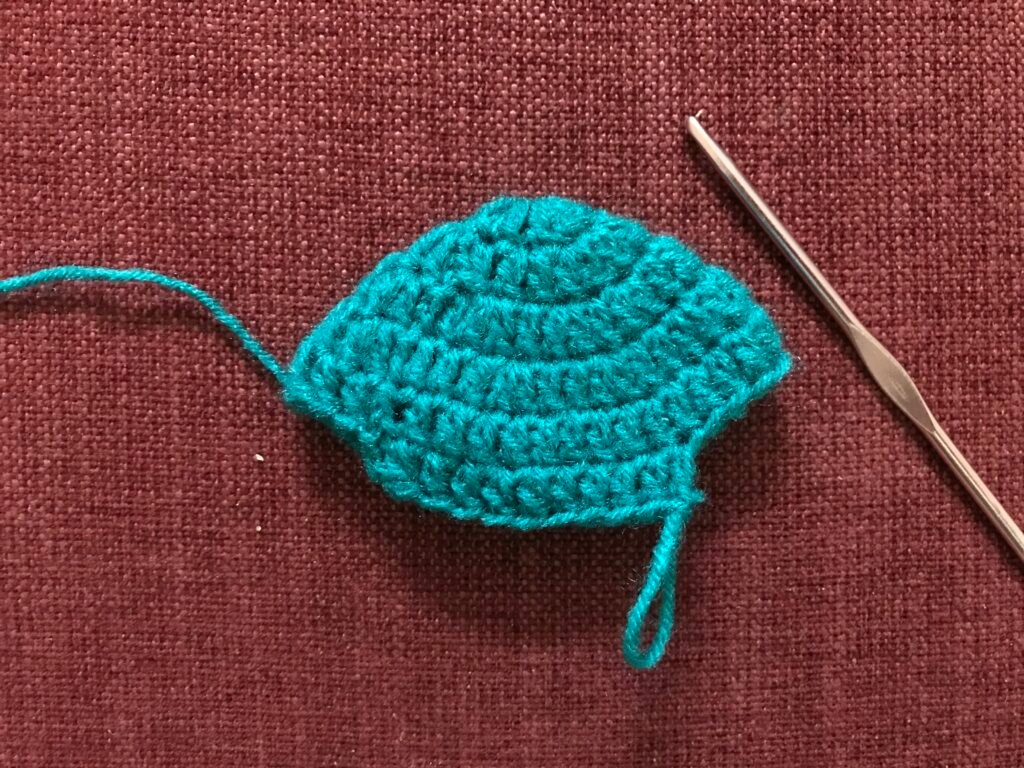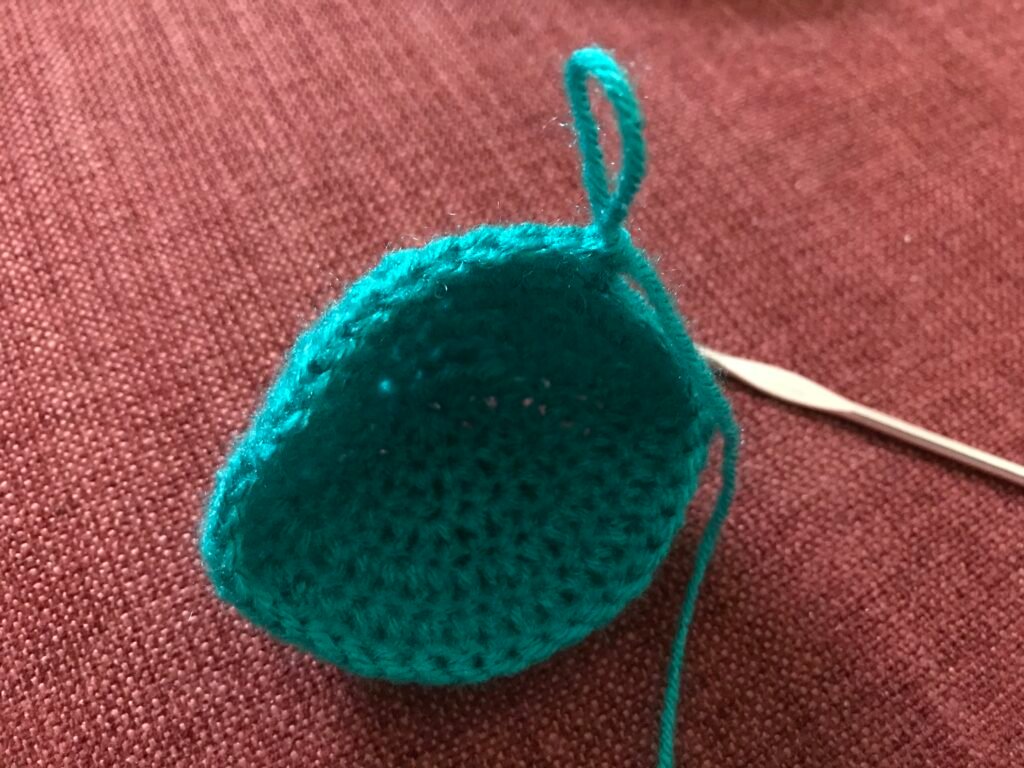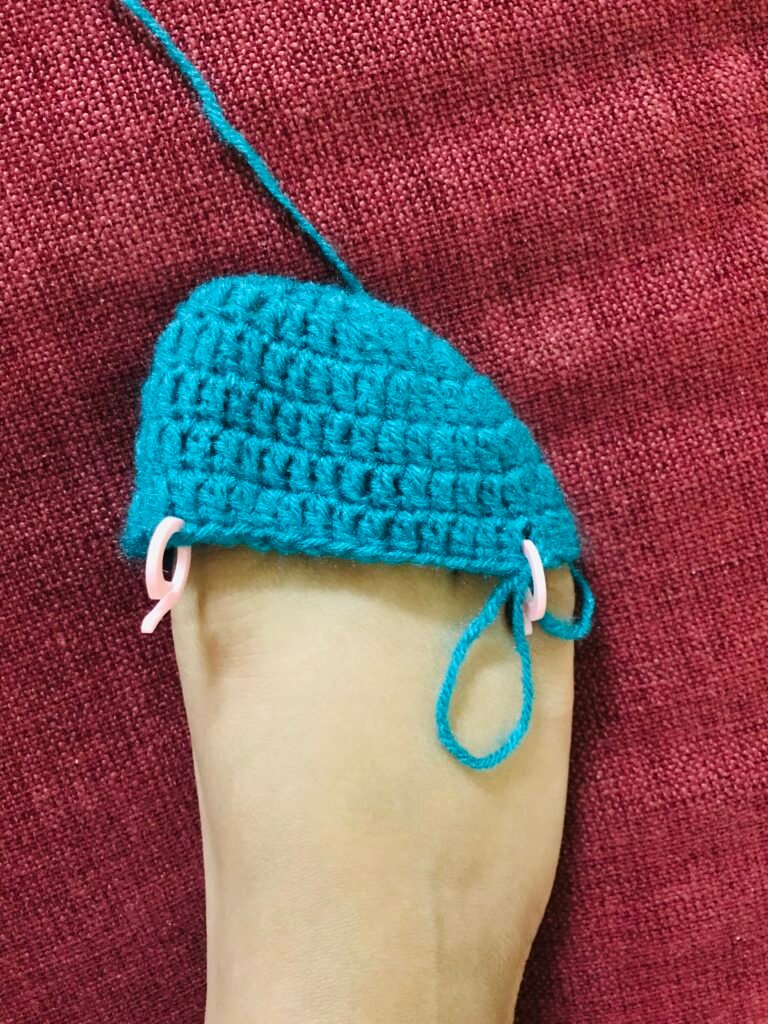 Your work should look like the shown in the above picture now use stitch maker to mark the stitches, joking yarn and start working on the heel (backside) of the shoes.
Row 1 till desired length ch3 and 1 dc in each. Turn and repeat till its long enough to fit your toes. Join the open end with slip stitch. Make sure your shoes is tight.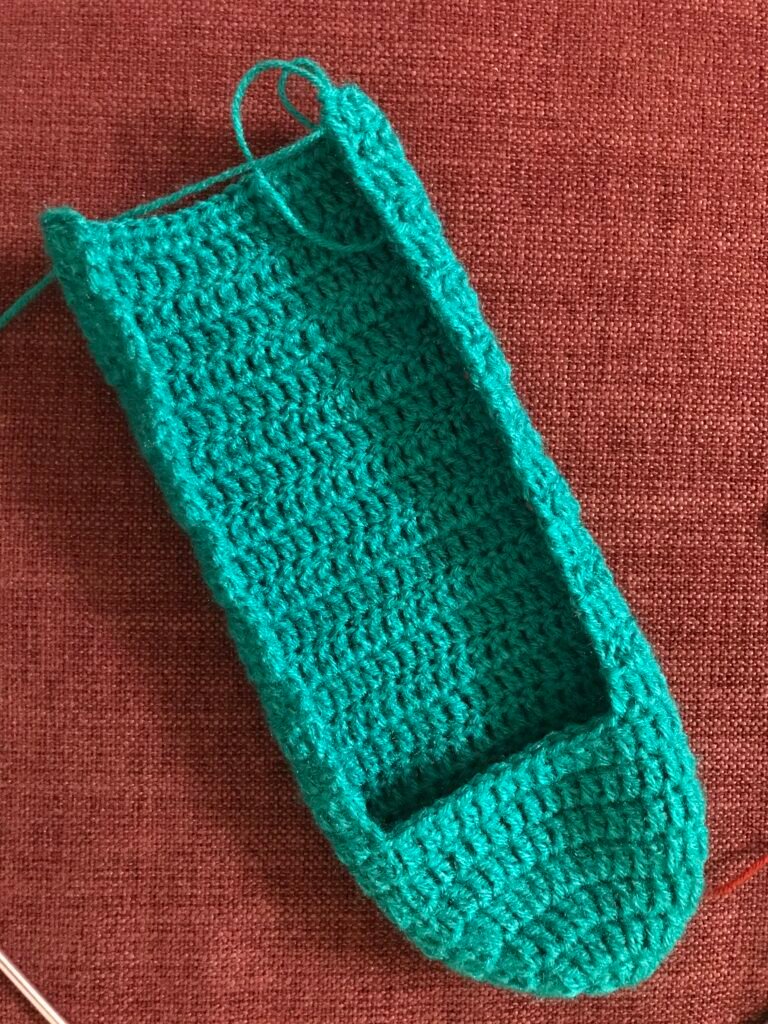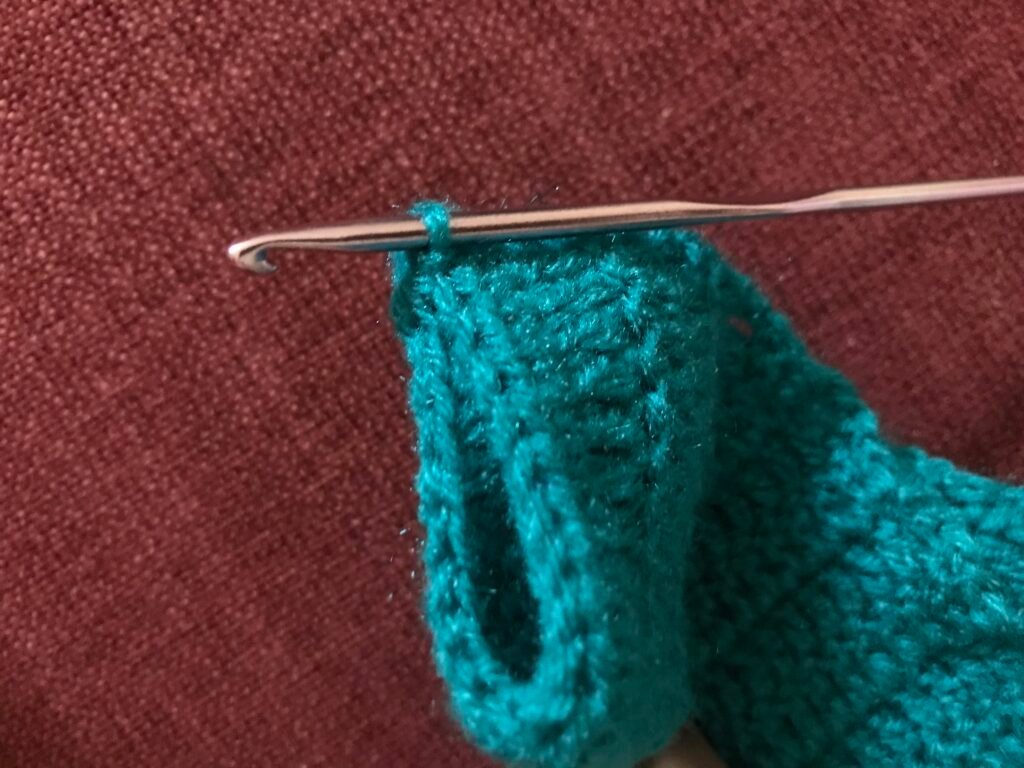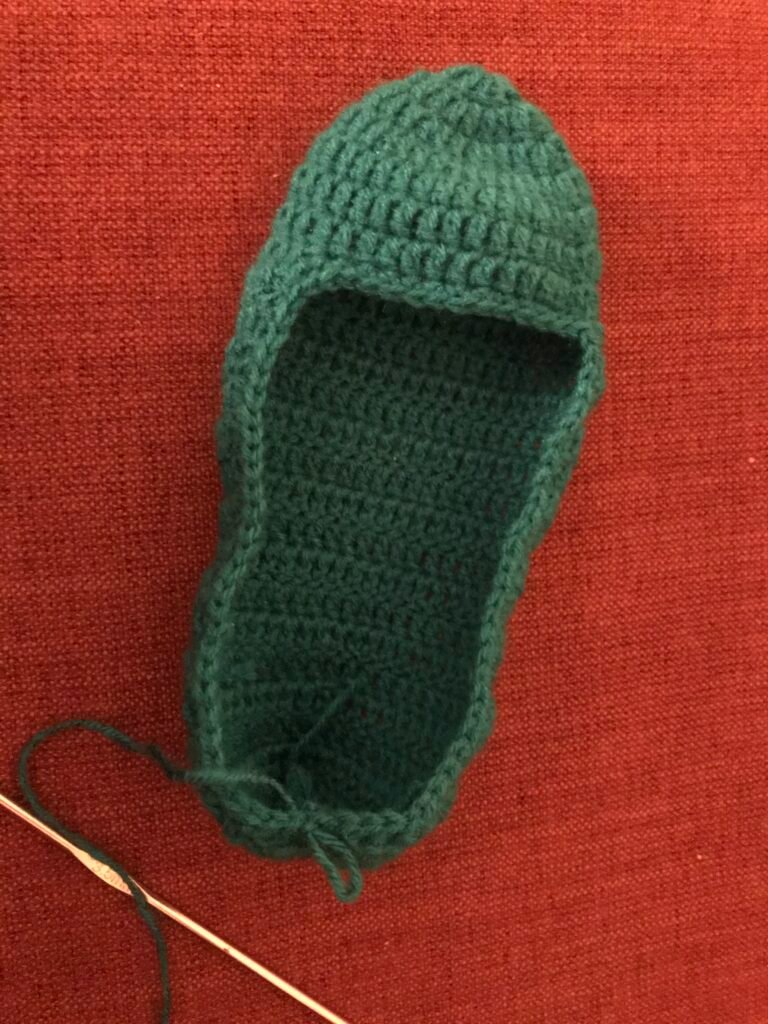 working on the border
Row 1 join green yarn ch1 and 1 sc in each stitch around join. Fasten off
Row 2 join new colour ch1 sc together in each around join, fasten off.
Row 3 join new colour ch1, skip1, 4 sc in next, slst in next repeat around join, fasten off.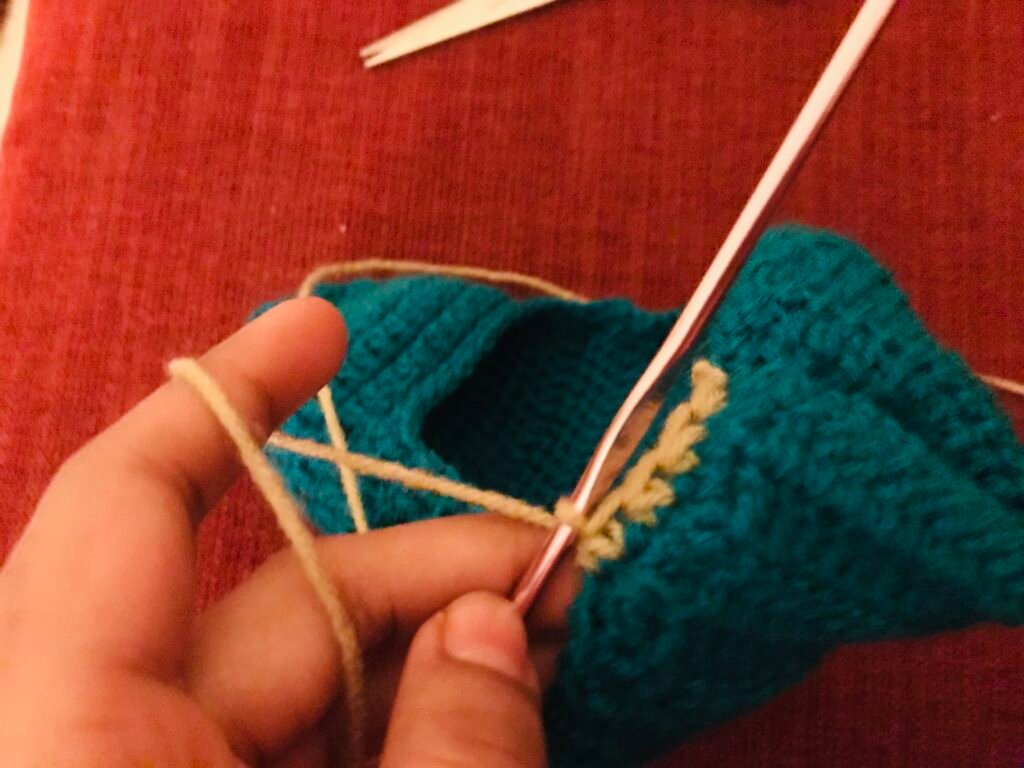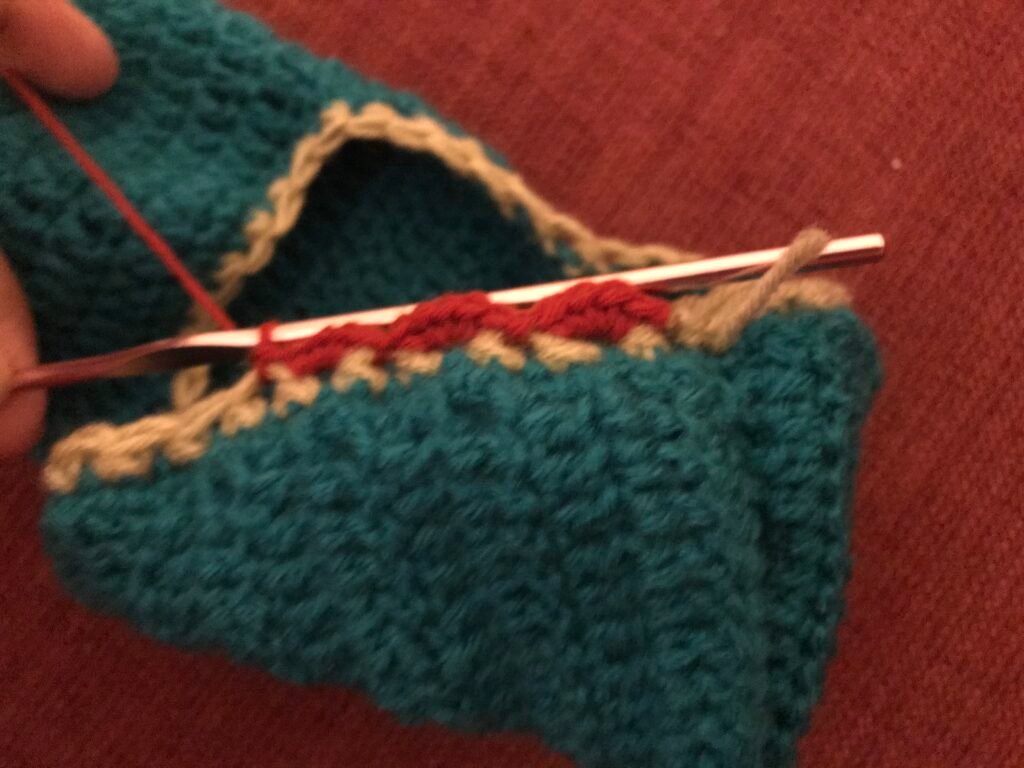 Ruffle bow pattern
Make 12 chain 1 sc from 3rd and each stitch. Make 7 rows of sc fasten off. Join yarn ch1 and 3 sc in same slst inn next, repeat this around fasten off weave the ends. Wrap the Center tightly sew it on the shoes using tapestry needle.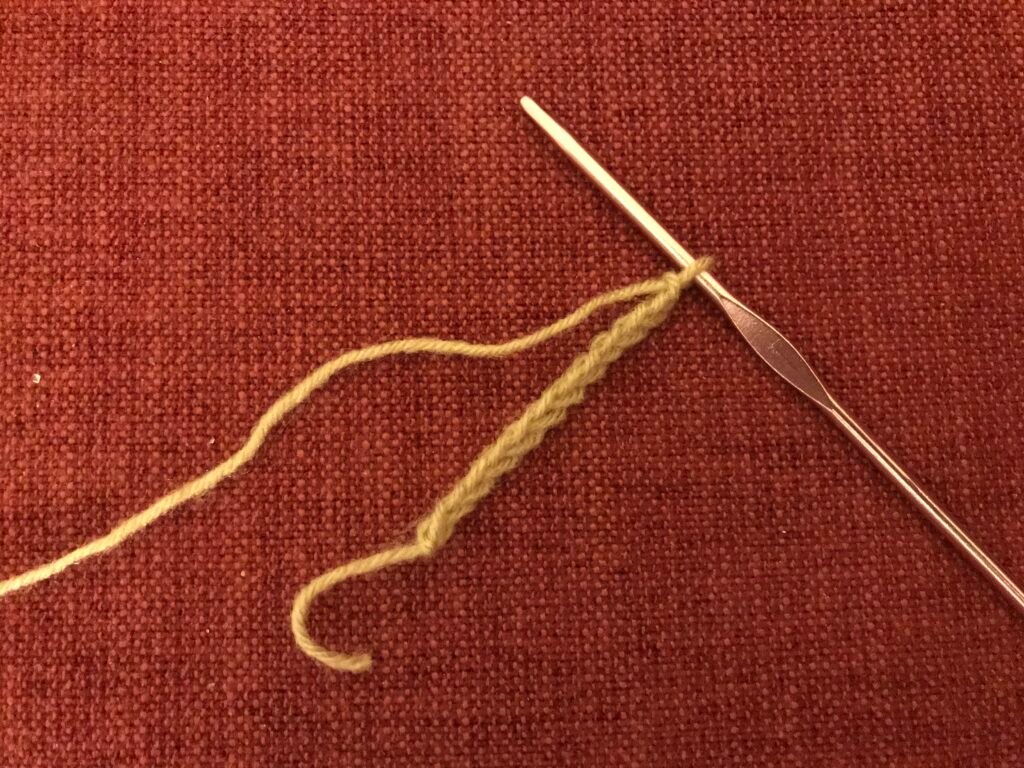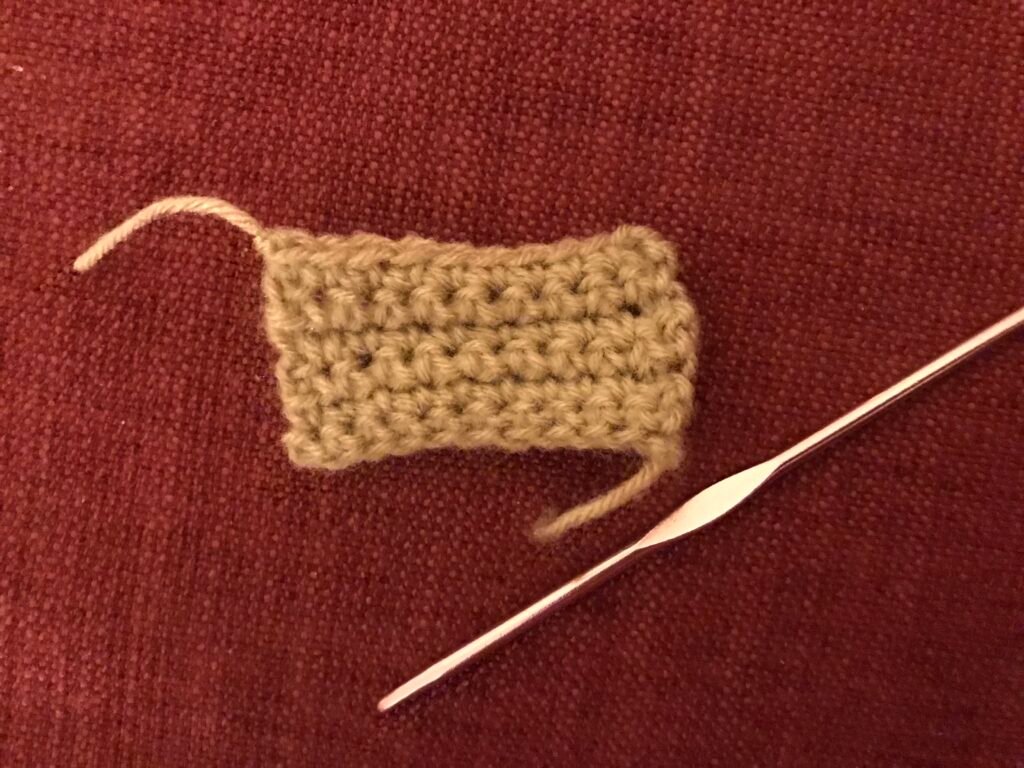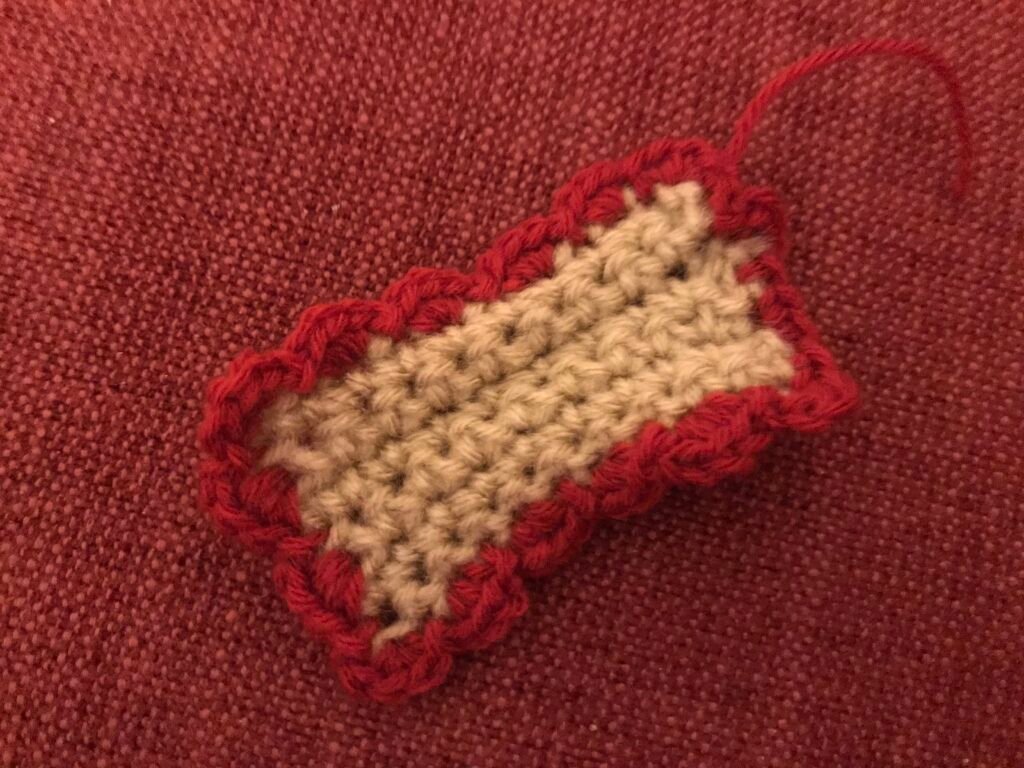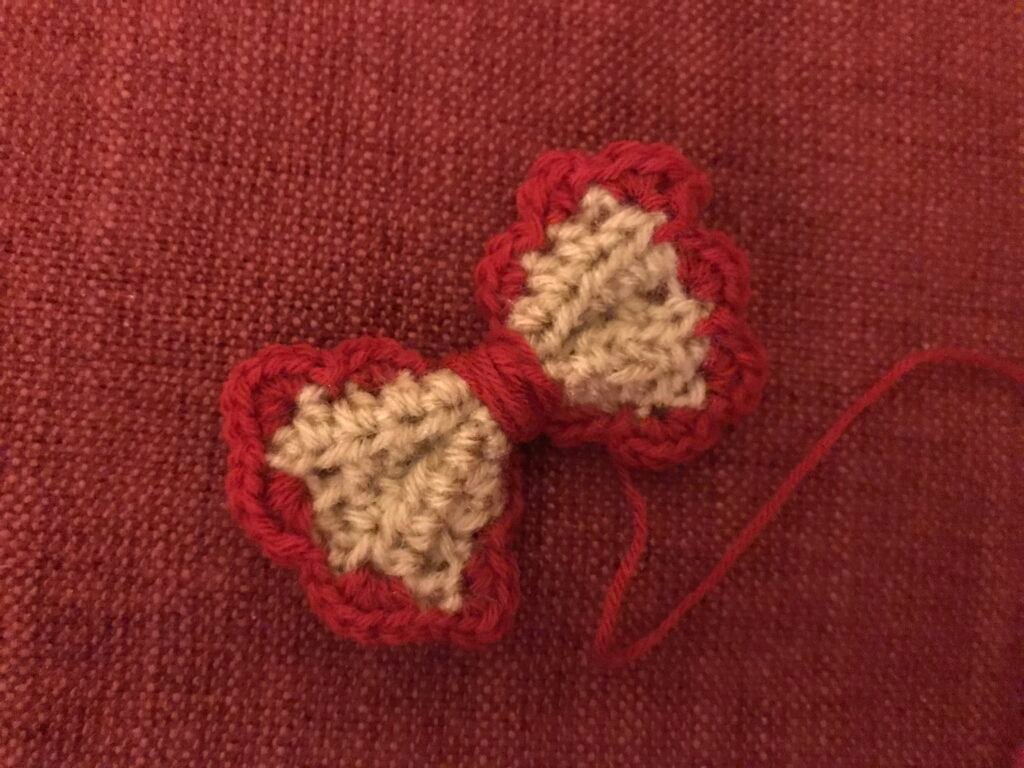 I hope you enjoyed crocheting this adorable shoes, please do share subscribe to get free patterns every week. Have a great week ahead happy crocheting.
? ?????
Copyright
Please do not copy or claim my pattern as your own you may make them and share it on social media as long as yo directly link back to my blog post in reward you will be featured on our Instagram page.